We recognise our moral and statutory responsibility to safeguard and promote the welfare of all pupils. We endeavour to provide a safe and welcoming environment where children are respected and valued. We are alert to the signs of abuse and neglect and follow our procedures to ensure that children receive effective support, protection and justice.
The school also works closely with Operation Encompass to secures better outcomes for children.
The following sites provide help and advice for parents and carers:
Devon & Torbay Safeguarding Children Boards
http://www.devonsafeguardingchildren.org/
If you are concerned about a child or young person in Devon and want to speak to someone contact our Multi-Agency Safeguarding Hub (MASH) on 0345 155 1071 or This email address is being protected from spambots. You need JavaScript enabled to view it. and give as much information as you can.
A site to help inform parents about abuse and how to help prevent it.
https://www.nspcc.org.uk/preventing-abuse/
Help keep your child safe – join thousands of parents talking PANTS
https://www.nspcc.org.uk/preventing-abuse/keeping-children-safe/underwear-rule/

Practical advice for parents and carers to help safeguard their children.
http://www.safenetwork.org.uk/help_and_advice/parenting

Information not just for children but for adults and families. It has links to advice and help for all issues eg domestic violence, alcohol and drugs, mental health, missing persons etc.
https://www.devon-cornwall.police.uk/advice/safeguarding-links/

Internet safety advice and useful links;
Advice and to report a problem regarding sexual exploitation online
https://www.ceop.police.uk/safety-centre/

Comprehensive safety advice for both children and parents
https://www.thinkuknow.co.uk/

Advice about helping children stay safe on social networks with a whole section on different sites – remember, social networking doesn't just mean things like Facebook, it can also be part of what children do on sites like Club Penguin, Moshi Monsters and Minecraft
http://www.nspcc.org.uk/preventing-abuse/keeping-children-safe/share-aware/

This site has some good "explainers" and "how-tos"
http://www.webwise.ie/

Check how appropriate and/or good particular websites, games and apps are
https://www.commonsensemedia.org/
Good basic tips and advice on cyberbullying
http://www.parents.com/kids/problems/bullying/18-tips-to-stop-cyberbullying/
NSPCC safeguarding video for parents to help keep children safe from Youth produced sexual imagary.
Sexting - NSPCC advice on how to talk to children about the risks of sexting - and what you can do to protect them.
https://www.nspcc.org.uk/preventing-abuse/keeping-children-safe/sexting/
"Don't Panic" - Real world advice and help - Own It - BBC
https://www.bbc.com/ownit/dont-panic/
We would encourage all parents and carers to visit The Child Exploitation and Online Protection Centre at www.ceop.police.uk who are an organisation that works across the UK tackling child sex abuse and providing advice for parents, young people and professionals.
Their website is packed with advice, help or the facility to report activity for parents and children from 5 to 17 years old. Keeping our children safe on the internet is extremely important and through their work using cartoons, activities and providing advice together we can all make a difference.
For help and advice on a wide range of issues you can call: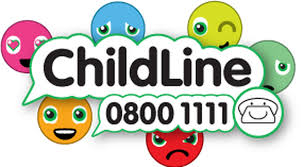 Also, have a look at these websites which will help keep you safe online: