Digital Leaders This Year From 6HJ:
Dylan
Lizzie
Eboni
Sophie C
Sam
Ioan
We have been doing work on...
Clearing up some wires under the tables
Re-booting NetBooks and installing Microsoft silver light
Testing and coding Spheros
Putting paper in the printers and sorting out the paper jams.
Here is one of the Chromebook trolleys, we constantly put new stickers on and also re-arrange them into a correct way. We put stickers on them so we know where they live, and keep them tidy and stop them getting damaged.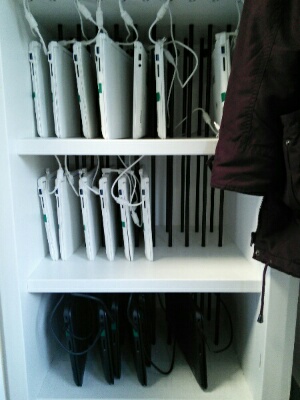 The digital leaders have been working extremely hard helping other children and the IT technician with work. This article was written by Dylan And Lizzie. Digital Leaders.