Latest News
You may have heard your children talking about the learning pit at home. This is something we are using in maths along with the idea of having a growth mindset. The video below demonatrates how the image of a learning pit can help children with their learning.
> >
On the 18th of September, 9 nine children from a mix of yr5/yr6 went to compete at a junior rugby world cup tournament. we competed as Georgia. There were four pools with Exminster/Georgia competing in Pool C with rivals, Kenn who were competing as national team Tonga.We won are first game against Tonga 6-3 and after that a 7-4 victory against Argentina. After losing 5-1 at half-time, we managed to pull back and scored another 4 tries. Unfortunatley, New Zealand scored another try to take the win 6-5. Fortunatley we got into the quarter finals where we played France. Unfortunately, France managed to knock us out after a 8-6 victory. Although France were challenging opponents, they were defeated in the semi-finals by Fiji who managed to finish 2nd overall. When we were knocked out were told to sit in the family stand to watch: Fiji V Australia in the final of the tournament. Finishing 5th out of 20, team Exminster were delighted as we had a good team spirit. Players scoring up to 23 tries we also had some good individuals varying throughout the competition. We started playing on the astro-pitches for the Pool matches then, because we were through to the quarter-finals, we played on the first team pitch, where the Exeter Chiefs play their matches.
Charlie.F and Joel.M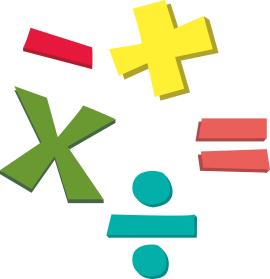 For the first time Exminster has taken part in the Annual Exeter Maths Challenge. Entering two teams, they did the school proud getting through from the original 36 teams into a final of 10.
Exminster were the only school to get both teams through to the final.
On Tuesday both teams took part in the well fought final with one team finishing in second and the other team finishing in forth, a great achievement.
A huge congratulations to both teams!
Singers from three primary schools within the Dawlish Learning Partnership were thrilled to perform at Exeter Cathedral on Saturday 6th June.
The schools were invited as part of a Chorister Outreach Project by the Cathedral to reach out the children in the county and diocese to give them special and exciting singing experience within the majestic surroundings of Exeter Cathedral
Stephen Tanner, Director of Music at Exeter Cathedral School and Associate Musical Director Andrew Downton, visited Exminster School, Starcross School and Gatehouse ACE Academy for a number of workshops to teach the children the performance pieces, with the final workshop supported by Choristers from the Cathedral School.
Children from Exminster sang 'Sing' by Gary Barlow and Andrew Lloyd Webber. Starcross sang the traditional song, "Somewhere there's a forest" and Gatehouse children performed "We are the young" by Mary Donnelly. The children also sang three further songs together with all the other schools who were also taking part in the concert.
It was a wonderful afternoon and a fantastic experience for all our children.
We are immensely proud of our children's outstanding performance and exemplary behaviour throughout the rehearsals and performance. Thank you to Mr Wilsher, Miss Vanstone, Mrs Parsonage and all the children involved.