Latest News
This week Year 2 have been learning to use marbling inks. We have created beautiful marbled papers in warm and cool colours that we will use as the background for a castle and dragon themed picture. We have been inspired by the work of illustrator Jan Pienkowski. The children were very thoughtful and expressive in their responses to Jan's stunning artwork. We look forward to finishing our works of art later this week.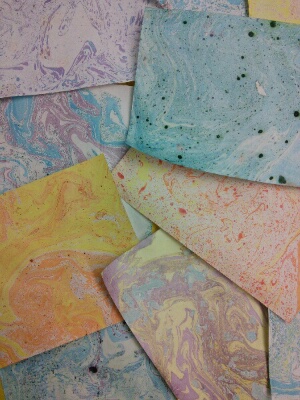 What a fantastic day we have had in year 5! We were lucky enough to have a visit by Bridget Arnold who is a DAISI artist (Daisi Arts in Schools Initiative) Bridget is a silk painter who creates banners and flags. She showed us how to use a material called Gutta to draw onto stretched silk and then use brightly coloured inks to colour in. Bridget also showed us how you can sprinkle salt onto the wet paint to create different effects. We use the theme of fish from our Diversity project as our inspiration. The finished banners will be on display at the KS2 Art Exhibition on Friday- so please come and have a look at our work.
We would also like to thank The Helen Foundation for supporting this event.
To see more of the work of The Helen Foundation visit http://www.thehelenfoundation.org.uk/
tttt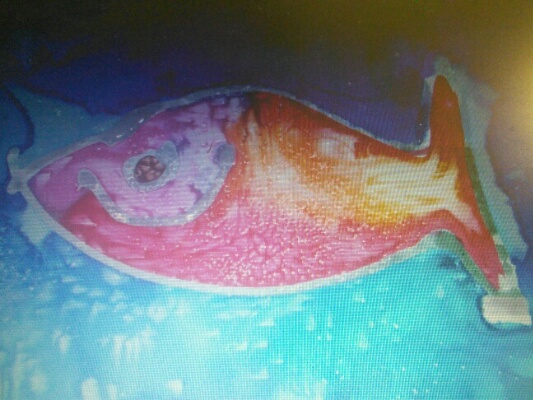 Welcome back to the second half of the Spring term where we start with a week of mathematical problem solving! Throughout this week the children will be taking part in maths problem solving within their classes. Some year groups will also be setting problem solving home learning this week.
Alongside this we are keen to share with you a range of maths games that you can play at home with your children. Each day we will be publishing a new game for KS1 and KS2 on the school website in the 'Marvellous Maths' section under 'Parents'. Maths games are a great opportunity for families to spend time together having fun while practising their basic number skills.
Lets problem solve!
In Y6 our Home Learning involved us choosing an activity based on Diversity. Some examples were in RE – How we make moral choices, in art – painting and drawing and the diversity we see in people's faces and in geography – how the coastline around Dawlish Warren has changed over the years.
"I created a piece on Van Gogh, I looked carefully at his style and painted my own picture. We had the half term to complete it, which allowed me to produce a high quality piece," said Keani.
"I enjoyed it because it gave me a chance to be creative," said Imogin.
The projects were diverse and created to a high standard. It was lovely to see so many parents on Tuesday when the children presented their work to one another.