Details
We have really enjoyed going up to the allotment today. We have all had a chance to go. The children have watched potatoes being dug up. They have explored the fruit, vegetable and flower beds. What happy children and knowledgeable children we have in our school.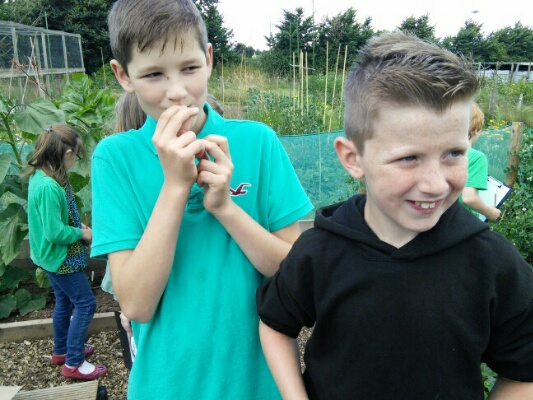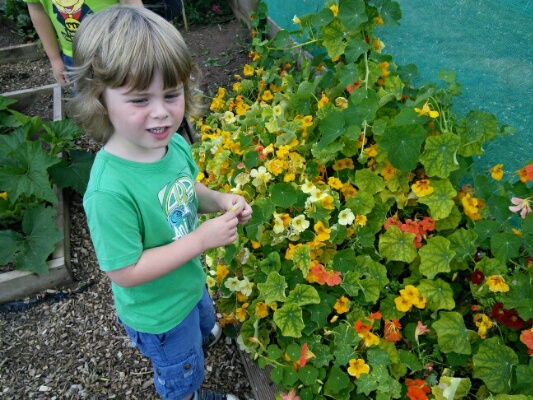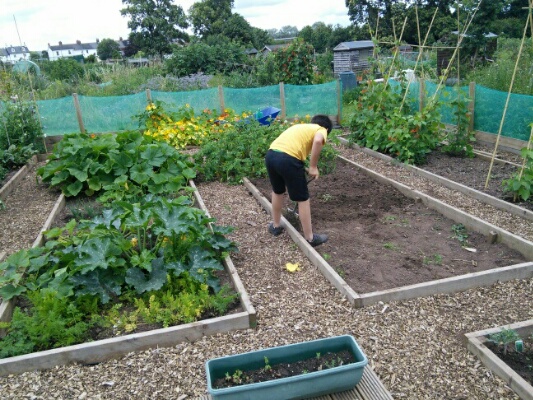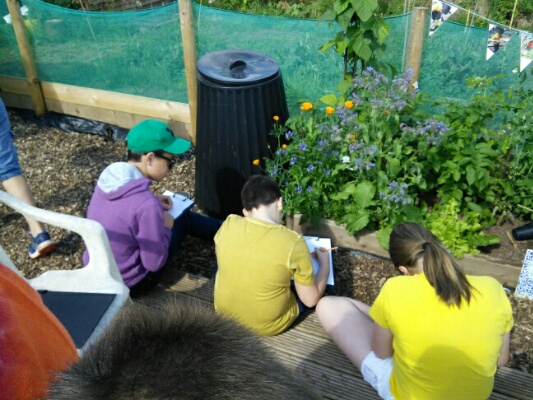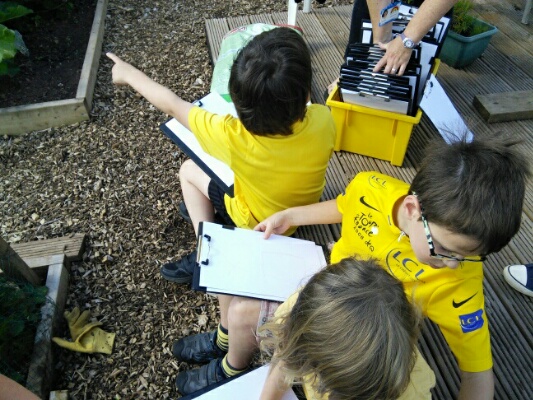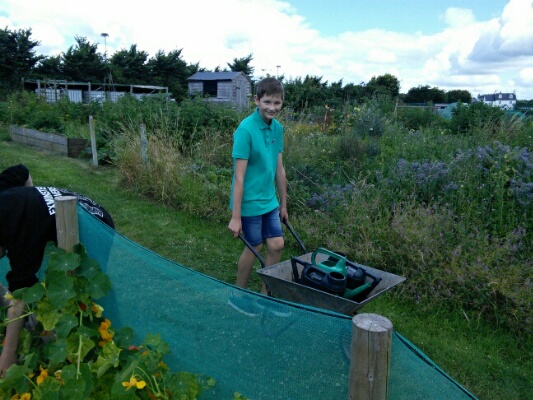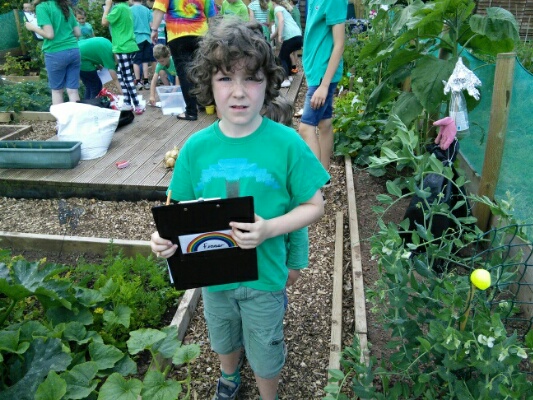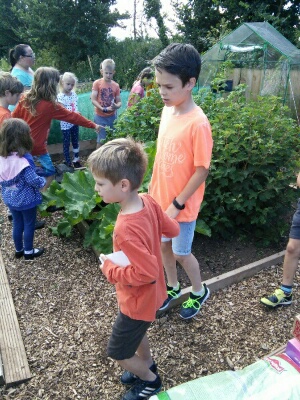 Details
On Thursday 7th July 2016 the children of Exminster Community Primary School were treated to a once in a lifetime assembly. As a reward for our participation in so many of the DSSP events and festivals this year we were visited by Cassie Patten; Beijing Olympics Bronze Medallist in the 10km Open Water Swim. The assembly by Cassie was extremely motivational and was aimed at promoting children to persevere in everything they do in order to reach their potential. After the assembly, sixteen lucky girls from Year 3 and Year 4 took part in an hour of games run by Cassie and her assistant Scott. The girls chosen have all been part of our Change4Life Club over the school year, and hopefully the experience will give all children in school a passion for reaching their goals.
"This is the best day of my life!" Scarlet.
"I never thought I would meet someone in the Olympics!" Emma
Thank you Cassie for your visit. It was an honour for the children to meet an international sports star.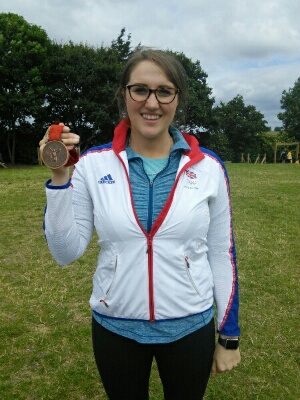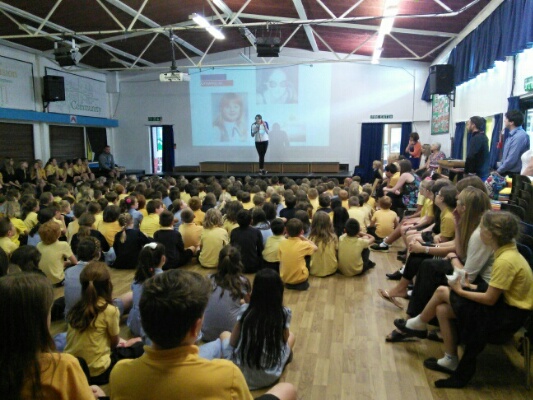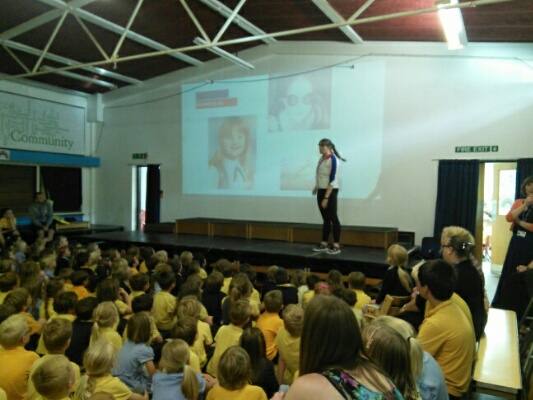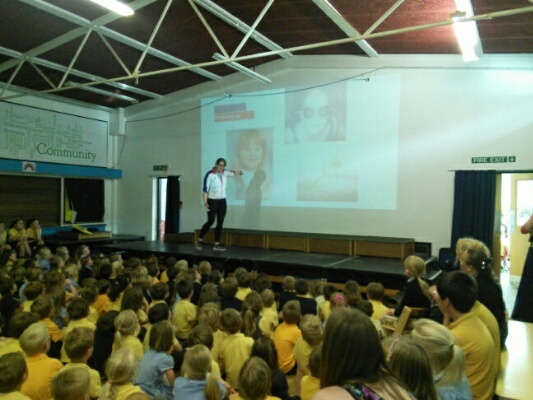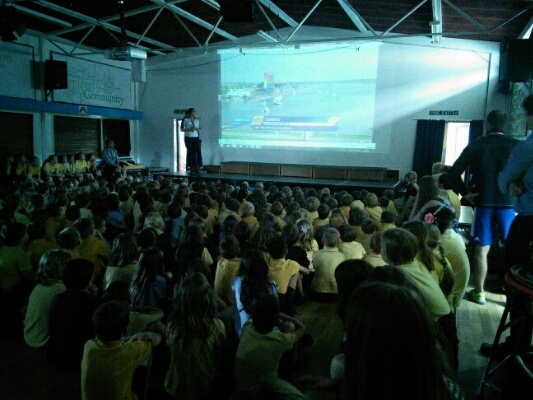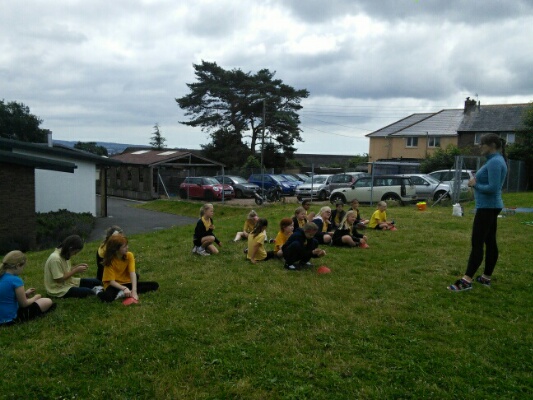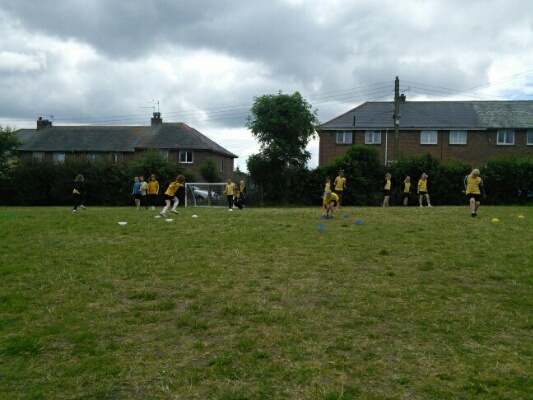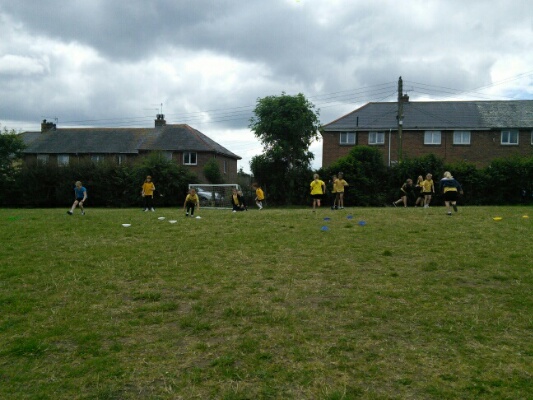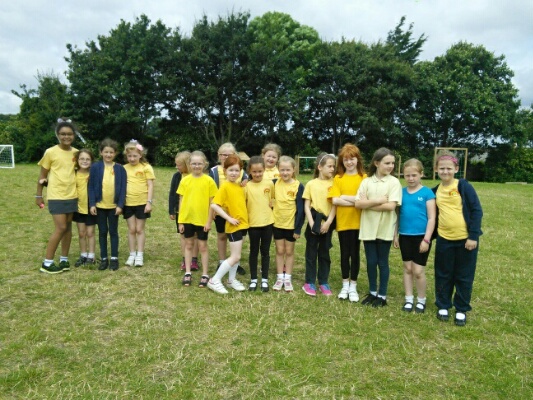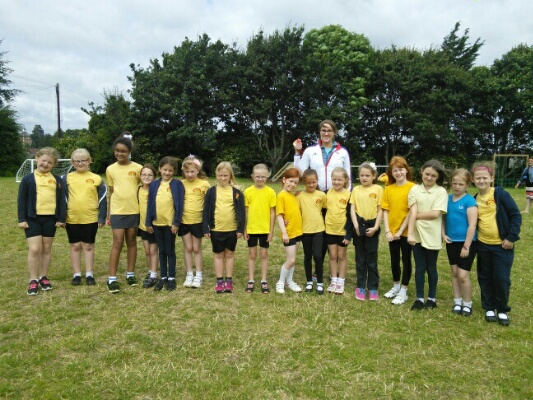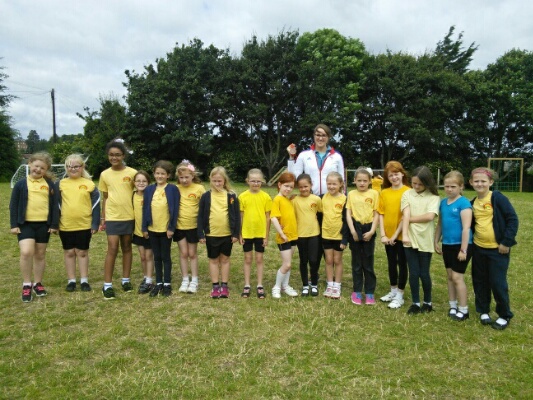 Details
Former Exminster pupil, Ozzie Parker, returned to school today to hold a jamming session with budding drummer, Brandon. The boys had an hour of jamming together, with Brandon learning how to work together musically and being inspired by Ozzie's musical journey.
Ozzie attended Exminster Primary and was the first ever winner of the Helen Foundation award. Ozzie then progressed to Dawlish Community College, winning the award again at the end of KS3. Ozzie progressed onto Exeter College to study music and is now off to Leeds Conservatoire in September, the country's leading university for music. Ozzie cuurently works with a country pop singer, Clara Bond, is part of a band named 'Jonah hitchings and the Superband' and has had 2 BBC introducing sessions. Tune in for Ozzie's next live session on BBC Devon on 30 July.
Thank you for your time today Ozzie and for inspiring young musicians. The very best of luck for September.
Details
For the first year, Mrs Nowell has introduced the Year 6 children to the Civic Award. 5 of our students, Anna, Callie, Erica, Ella and Eva have spent 9 months working towards this. Below is an outline of what they have been busy doing:
1. They have had to show they are an active citizen in the school community for at least 4 months. Activities they have done have directly impacted on other children in school and widened their experience through running a KS1 choir, running a drawing club, being part of the sports Council, becoming reading ambassadors and running with allotment club.
2. Be an active citizen in the local community and charity work. The children have helped at pre-school breakfast club, held sales to raise money for WESC and the Blue cross and raised money for Nayamba school.
3. Take part in an active hobby. The girls have enjoyed clubs such as ballet, Street dance and rugby and will continue with these beyond the award.
4. Take part in a non-active hobby. The girls have enjoyed cooking a varied range of recipes, designed clothes and completed book reviews.
5. Take part in adventure trining. The girls all enjoyed challenging themselves and overcoming fears with their residential week and loved surfing, the adventure assault course and the whole residential experience.
The girls have had to provide evidence of all these aspects of the award. We enjoyed a breakfast together this morning to talk about their award and now they are having individual interviews with the assessors, Mr Clements from DCC and Mrs Mason, one of our school governors.
I would like to congratulate the girls on their commitment and contribution. They have positively impacted on their school, their local community and the wider community through the great work they have done. We are all very proud of you. Mrs Whalley and Mrs Nowell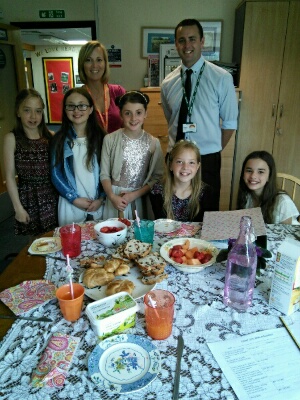 Subcategories