Latest News
Some of our Year 6 girls have been inspired by our Big Coffee morning for Macmillan. Last Friday after school Scarlett May, Scarlett, Ellie, Primrose, Maddie, Emily and Amelia had a table top sale. They sold loom band bracelets, soft toys and more. The girls raised an extra £10. Well done to all of you.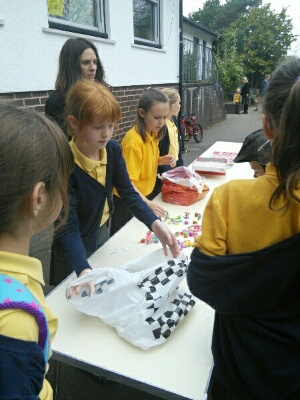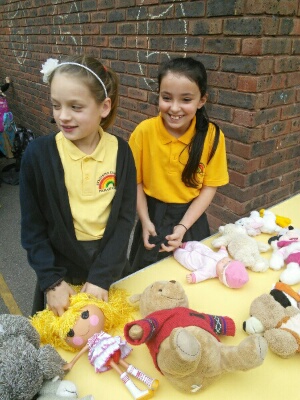 We are pleased to reveal the grand total from our Macmillan big coffee morning. As a school community we raised an incredible £437.30. Thank you so much again for all your amazing support. We had so many donations of cakes we simply couldn't sell them all so the remaining cakes were taken to the Manor residential care home in the village for the residents to enjoy.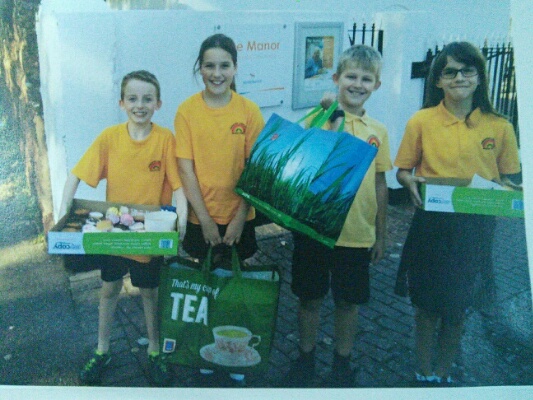 Thank you so much to everyone who came to our big coffee morning in aid of Macmillan. We were overwhelmed with people's generosity and had so many cakes for our coffee morning and lots more for our cake stall after school. A big thank you must go to some of our year 6 girls who came into school early to help us set up. Look on our community board next week to see how much we raised.
Key Stage Two children have been given some excellent advice on how to keep safe online today through a fantastic play 'Into The Net'. Theatre company 'Alterego Creative Solutions' came to school and kept the children well entertained while giving them important messages about e-safety. The children should now be able to give you the answers to the following questions:
Is it true or false that bullying people online isn't as bad as in the real world?
What should children do if they are being bullied?
Why is it important to keep your personal information safe online?
What should you do if you get that uh-oh feeling online?
Why is it important to ask permission to do things and tell a grown up what sites you are visiting?
Why is it important to be careful when chatting to someone you've only ever met online?
What should you do if you have any concerns or questions?