Latest News
This term we will be inviting parents/grandparents/carers to our games assemblies. 1MS kicked off the games assemblies; the children's special adults joined them in playing a competitive maths game. Then table groups worked together as a team on a phonics game. The adults had a chance to engage in the type of learning activities children undertake in school and everyone was able to reflect on which of our school's Rainbow Values we used.
Esme said: 'We used our potential building the words.'
Lily: 'Enjoyment because I liked making the words.'
Oliver. D: 'Inclusion, including other people to play if they really want to play.'
Bethany: 'Community, working as a team.'
Jenson's comment shows everyone was motivated, he said: 'Perseverance because we had to keep working.'
Thank you to everyone for supporting this session. Mrs Miller, Mrs Stapleton and the children really enjoyed it.☺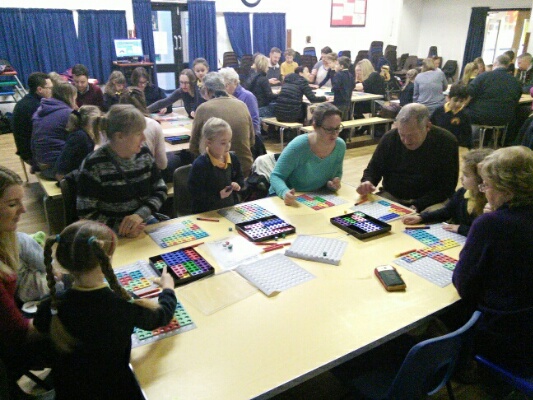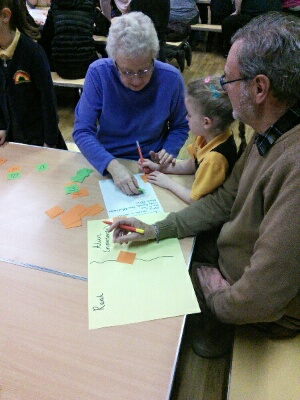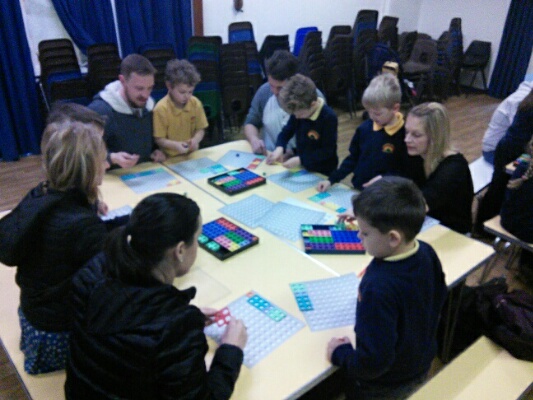 Today the teachers at Exminster Community Primary School performed a pantomime for the children. It was very funny and all the children thoroughly enjoyed it. Mr Mammola and Mr Slingsby were the two ugly sisters, Miss Bevan was Cinderella and Mrs Whalley was the step mother. Also Mrs Martin and Mrs Norris were the fabulous narrators of the show. All of the children were laughing and having a lot of fun. Merry Christmas to one and all.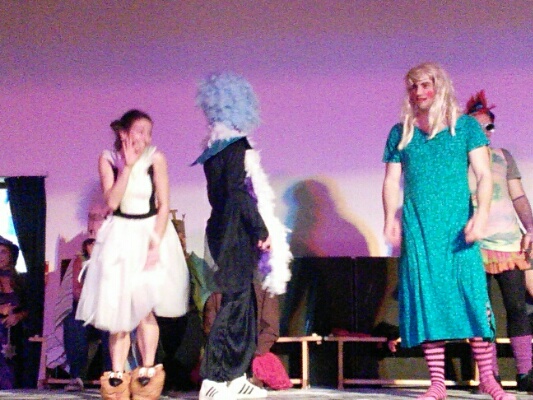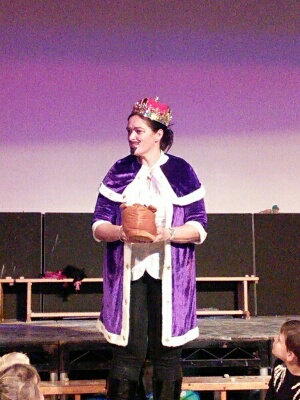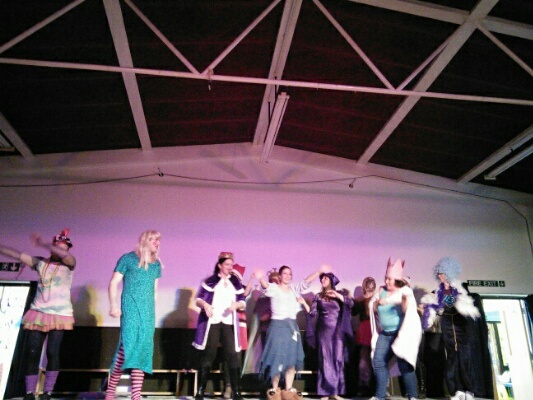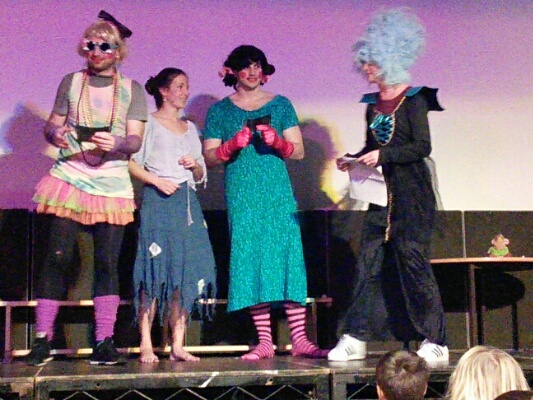 The government have released the league tables to show school performance. Please click on the link to see the results.

We enjoyed looking at the trees in the church today. We found the decorations we had made and loved seeing the arts and crafts created by other children from our school as well as the wider community.