Details
On Thursday 9th June we had four teams competing in the DSSP Year 3/4 Mini Tennis Red tournament. The spirit in which the children played the games was admirable; congratulating each other afterwards and shaking hands. The level of ability improved greatly throughout the tournament too. Out of 110 children and 28 teams we came a respectable 18th, 22nd, 25th and 26th. Well done to all the children who took part.
Details
On Thursday 26th May, 13 teams and over 130 children took part in the Year 5/6 Rounders Competition at South Dartmoor. The teams were split into 4 groups where they played against each other. Our Year 6's played against Totnes St John and Bovey Tracey. Our Year 5's played against Stover and Decoy. Once all the group games were completed, the Year 6's took on Bradley Barton and the Year 5's took on Bovey Tracey. The Exminster children did extremely well and progressed with their fielding and tactical skills throughout the afternoon. The games were umpired and scored brilliantly by leaders from South Dartmoor. Well done to all the children involved and a big thank you to any parents or volunteers who helped with transport.

Details
On Wednesday 25th May over 40 students from Dartington, Buckfastleigh, Exminster, Shaldon and Teignmouth took part in the second Year 3/4 Beach Cricket Festival at Goodrington Beach.
Students rotated around different stations practising their batting, throwing, catching and teamwork.
skills. Students were then able to design their own sandcastles! A great afternoon for all involved with excellent support running the stations by the leaders from Newton Abbot College.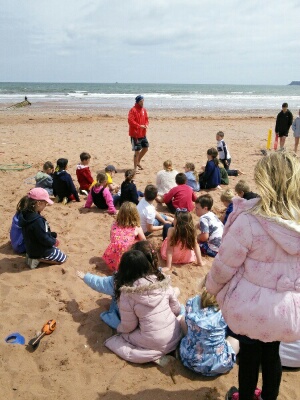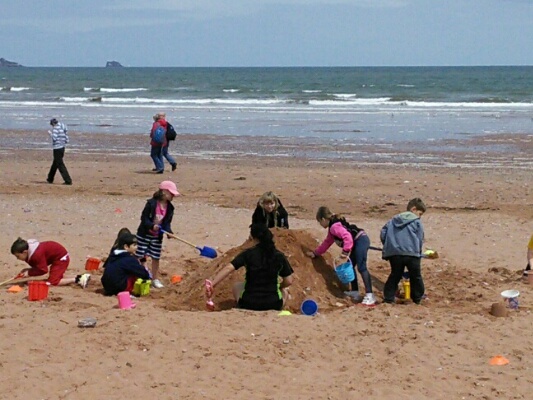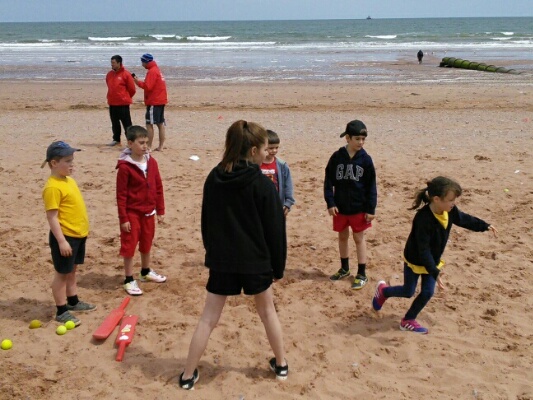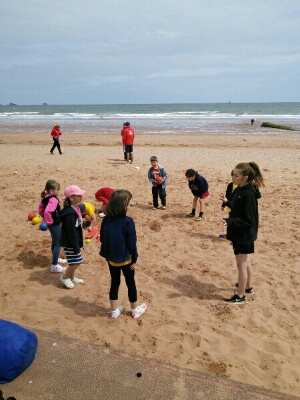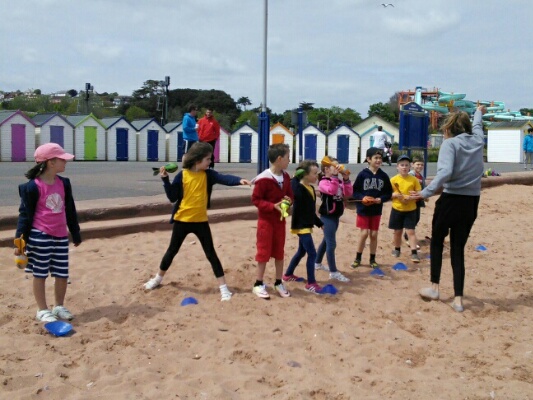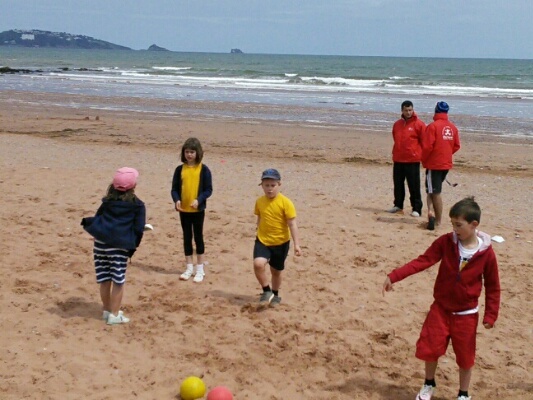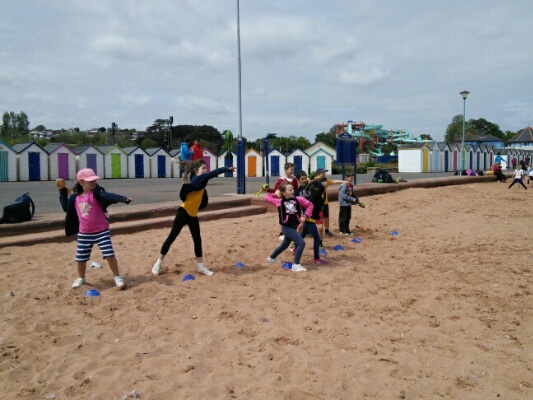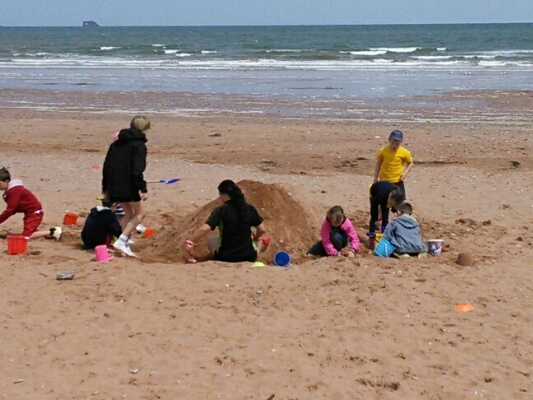 Details
On Tuesday 17th May 2016, 8 girls from Year 3 and 4 took part in a Change 4 Life Festival. Each team represented a country and ours was India. We had an amazing parade at the beginning where we waved our flags. Our warm up was a dance to music which was led by Mrs Mason and was really fun. We tried lots of different activities including cycling, golf, badminton, athletics, taekwon-do and mini tennis.

Isla said, "I got better at riding a bike and I learnt how to play mini golf."
Emily said, "I learnt how to play golf by learning where to put my hands and feet. I also learnt how to do taekwon-do. I really enjoyed playing dragon's eggs."
Ellie said, "I got better at badminton because now I can hit it really far."
Primrose said, "I got better at doing tennis because I am now more confident in hitting the ball. I would like to have another go at taekwon-do as it was really fun!"
Megan said, "I learnt how to ride a bike on the grass and flat ground. I could only ride it downhill before!"
By Emily, Primrose, Isla and Elllie (Year 4)