Extra Curricular Events
On Tuesday 15th March, 14 girls from Year 3 and Year 4 took part in a Change 4 Life event at Newton Abbot College. The girls enjoyed using a range of skills and trying lots of different activities from badminton to indoor curling.

Ellie: "I enjoyed the badminton because I haven't done it before and liked trying something new."
Klara: "I really liked going under the tunnels on my hands and knees."
Isla: "I enjoyed the sitting down volleyball because it was hard to hit it back over the bench."

Mr Patchet (PE Teacher and SSCo from Newton Abbot College) commented about the Exminster children personally, "It was great to see all of the Exminster pupils having such a great time, all looking really enthused and engaged whilst taking part in such a broad range of activities."
On Wednesday 9th March, 12 children from Exminster School took part in a gymnastics competition at South Dartmoor Community College.
There were 6 children in a Year 3/4 team and 6 children in a Year 5/6 team.
The children had to perform a floor routine and a vault exercise, which they had been practising and learning over the last few weeks.
They all performed extremely well and should be extremely proud of their performances.
Both teams won their categories and were absolutely delighted with the result.
They have cartwheeled themselves into the regional finals to be held on Wednesday 16th March at Newton Abbot Gymnastics Club.
Congratulations and good luck to all of the team!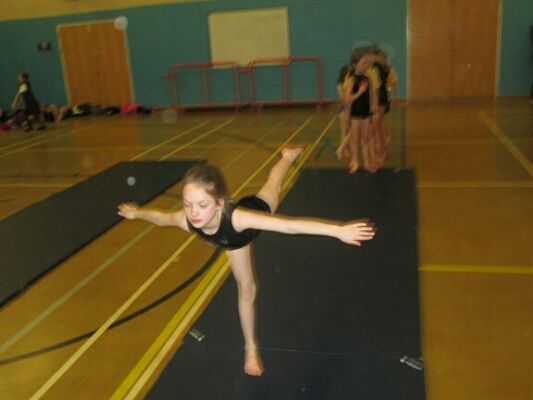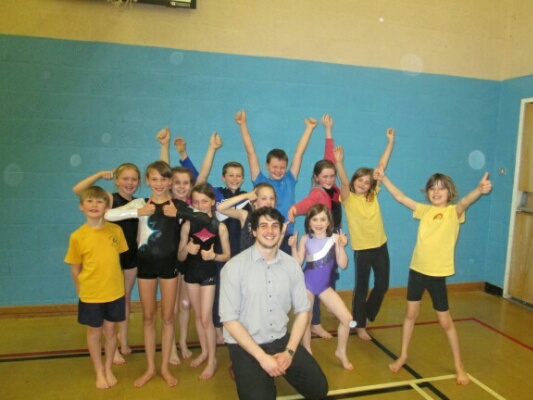 On Monday 7th March 2016, eight boys from years 3 and 4 were involved in a 6-a-side football tournament.
They were all really proud to represent the school and were great ambassadors for the schools ethos, in particular the enjoyment, motivation and inclusion parts if our Rainbow Values.
The boys ended up with 15 points from 7 games, including a very convincing 4-0 win.
Although there were some very suspect goal celebrations (you know who you are boys!) the boys showed what a cracking footballing team they were and should be proud of their performance!
Well done everyone.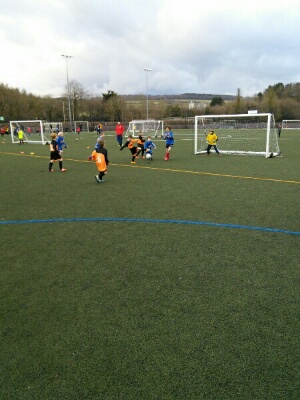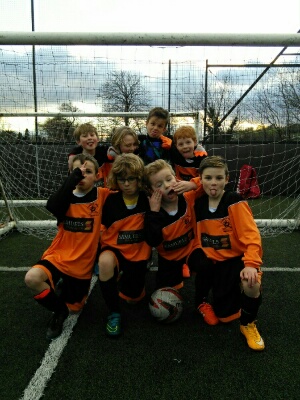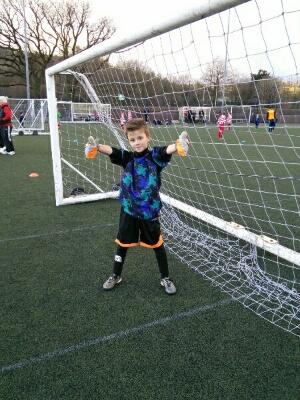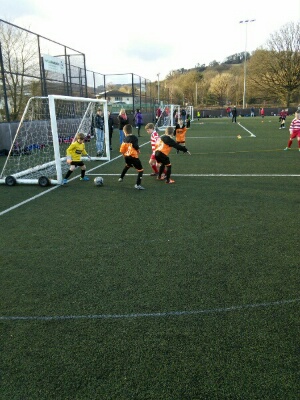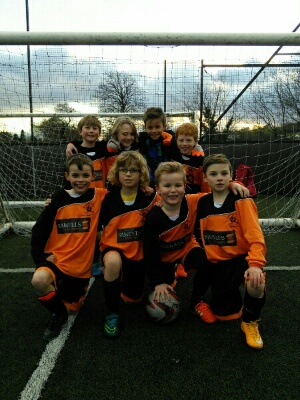 On Wednesday 10th February twelve Year 4 children took part in a gymnastics festival at South Dartmoor Community College. The children took part in lots of activities which involved rolling, travelling, jumping and balancing. All of the children thoroughly enjoyed themselves and it was great to see them improve throughout the afternoon.
Sophie said "I really enjoyed jumping to the music with everybody. I think I have got better at using my hand's to help support my balance's"