Extra Curricular Events
On Wednesday 15th June, Exminster took part in the Year 5/6 Super 6's golf competition at Stover School. Teams of 6 were split into pairs that then went around 7 holes taking it in turn playing shots, trying to complete each hole in as fewer shots as possible. The teams were looked after by leaders from Newton Abbot College who not only kept score but also helped the players throughout their round. Although the weather wasn't kind, all the children really enjoyed their round and improved throughout.
Once all the teams had completed their 7 holes, Stover Golf Club Pro and Dartmoor SSP Golf Coach Mike Cayliss delivered the results, with Exminster picking up the Silver medals and only narrowly missing out on Gold by 3 shots. Well done to everybody who took part!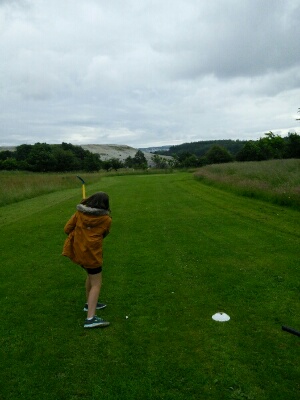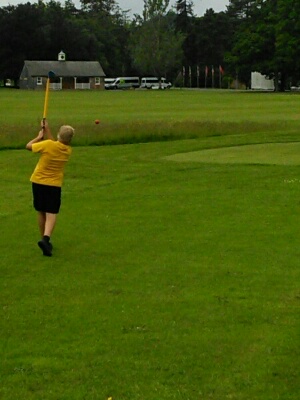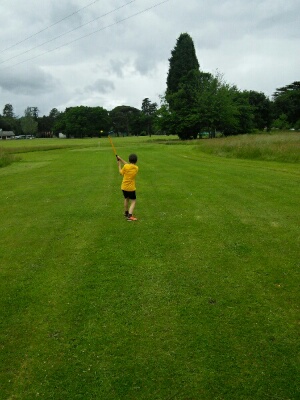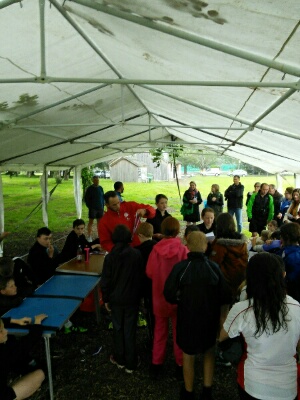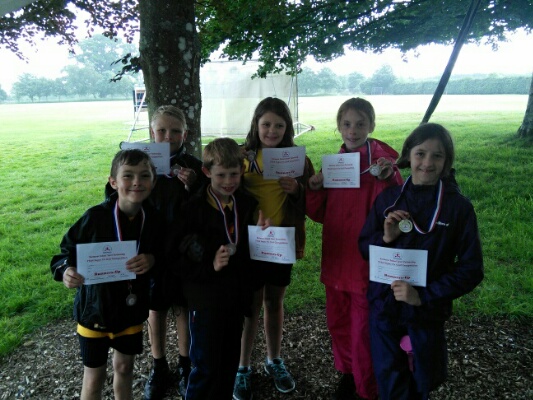 On Thursday 9th June we had four teams competing in the DSSP Year 3/4 Mini Tennis Red tournament. The spirit in which the children played the games was admirable; congratulating each other afterwards and shaking hands. The level of ability improved greatly throughout the tournament too. Out of 110 children and 28 teams we came a respectable 18th, 22nd, 25th and 26th. Well done to all the children who took part.
On Thursday 26th May, 13 teams and over 130 children took part in the Year 5/6 Rounders Competition at South Dartmoor. The teams were split into 4 groups where they played against each other. Our Year 6's played against Totnes St John and Bovey Tracey. Our Year 5's played against Stover and Decoy. Once all the group games were completed, the Year 6's took on Bradley Barton and the Year 5's took on Bovey Tracey. The Exminster children did extremely well and progressed with their fielding and tactical skills throughout the afternoon. The games were umpired and scored brilliantly by leaders from South Dartmoor. Well done to all the children involved and a big thank you to any parents or volunteers who helped with transport.

On Wednesday 25th May over 40 students from Dartington, Buckfastleigh, Exminster, Shaldon and Teignmouth took part in the second Year 3/4 Beach Cricket Festival at Goodrington Beach.
Students rotated around different stations practising their batting, throwing, catching and teamwork.
skills. Students were then able to design their own sandcastles! A great afternoon for all involved with excellent support running the stations by the leaders from Newton Abbot College.