PE and School Sport
On Friday 21st April 2017, 7 chaps from Year 3 and 4 took part in a 7-a-side Football Competition at Forches Cross. We had qualified for the Trophy competition by winning our qualifying group, and the lads kept on their fantastic record of doing very well.
From six games we won three times, drew twice and lost one, scoring ten goals and conceding only two.
With their highly rated coach (Mr Wilsher) on the touchline, the boys were outplaying the opposition in most games, but a loss came when Mr Wilsher had to referee a game elsewhere and the boys kicked off without the tactical genius coaching them from the side. Fortunately, Mr Wilsher returned for the next game and normal service was restored.
This loss was to prove costly though, as a draw against the eventual winners put Exminster into second position.
Finishing strongly with a 4-0 win, Exminster rounded of the competition in style. All the boys showed great quality on the ball, off the ball, and in their sportsmanship towards the opposition.
Congratulations to all the players on your fantastic second spot finish, and thanks to all the parents who helped out.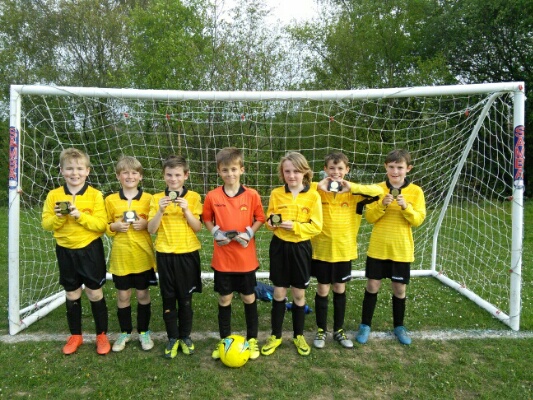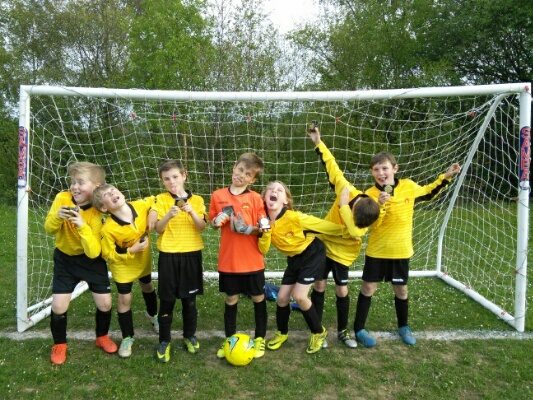 On Friday 21st April 2017, Ratcliffe School hosted the third annual Boccia Tournament to be held within the Dawlish Learning Partnership. Children from schools across the  Partnership came together to play Boccia in a friendly competition.
Boccia is an inclusive seated bowling game and involves two teams playing against each other to bowl their balls as close to the 'jack' as possible.
The event proved to be a very positive experience for all teams involved and all pupils seemed to enjoy the calm, relaxed atmosphere associated with the game, with the 'knock out' competition adding some excitement to proceedings.
In total, 8 teams took part representing Ratcliffe, Cockwood, Westcliff, Kenn, Starcross, Kenton, & Exminster Primary Schools.
The team from Exminster successfully showed their skills in teamwork, cooperation and tactics but were eventually pipped at the post by Kenn who won for the 2nd year in a row.
Well done to all four children who attended.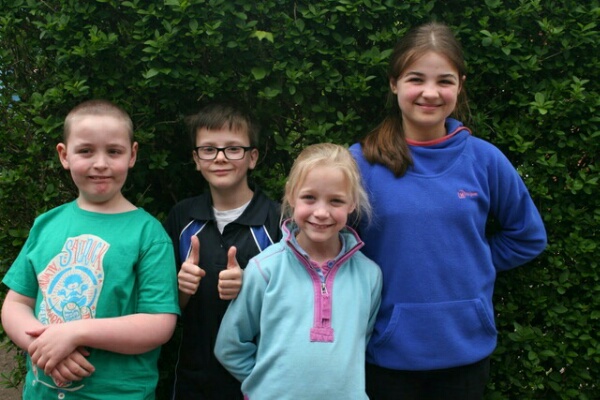 On Thursday 30th March, 12 children took part in a DSSP Gymnastics Balance competition at South Dartmoor Community College. The children had to attend some gymnastics practise sessions where they got used to their balances and floor routines. Year 3 and 4 performed paired balances whilst Year 5 and 6 had to balance in threes. Well done to everybody who took part for your fantastic effort and hard work! Thank you to the parents who were able to assist with transport to the event.
On Tuesday 17th January 2017 eight children from years 4 and 5 took part in a DSSP Badminton Event at KEVICC (Totnes).
The children were playing by the standard rules of badminton, where they scored a point if the shuttlecock landed in the opposition half of the court. 
The children got split into A and B teams, and the children came an overall 5th. Although it is a sport which the children rarely get to experience, they all threw themselves into the matches with gusto and highlighted the exceptional standard of behaviour associated with Exminster Community Primary School.
Evie "I really enjoyed it because I had never played badminton before. Hopefully next time I'll be able to play more games."