Year Two
Our science topic this term is all to do with plants and growing. Yesterday we planted begonia bulbs and sunflower seeds and we are excited to see what happens next.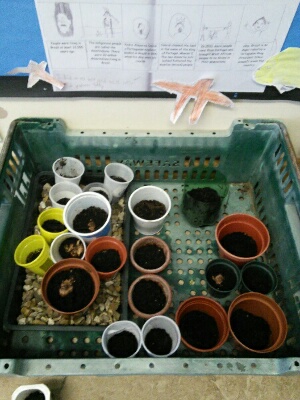 We have been busy making arrays in Maths to show repeated addition sentences and multiplication sentences. Tomorrow we will be able to use these to help with division. Can you make arrays at home using toys or objects to show multiplication number sentences?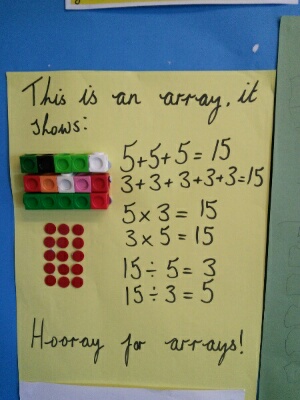 We have worked hard in Year 2 using our sewing skills to produce our own fabric square. We drew our design onto paper, then used this as a template to cut our fabric. It was quite tricky to sew the fabric onto the binca but we persevered and helped each other and as a class we think we've reached our potential, what do you think?