Year Two
Today was Rainbow Day, the children celebrated our school Rainbow values through different activities linked to Anti Bullying Week. The children made superhero masks, bookmarks, friendship recipes and took part in role play with puppets.
Today the Year 2 children took part in a fire safety session, they learnt about keeping themselves safe when dealing with fire. All the children were excited and asked lots of questions. Thank you to the Devon and Somerset Fire and Rescue Service for coming into Exminster School.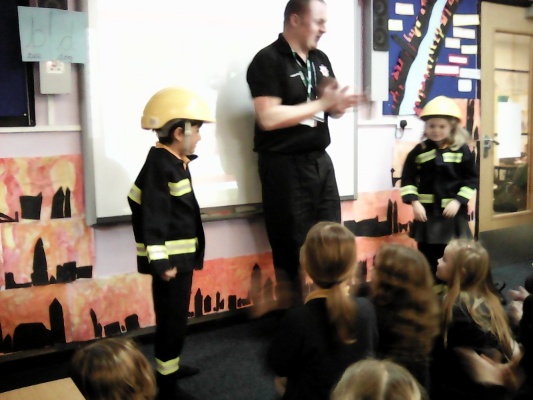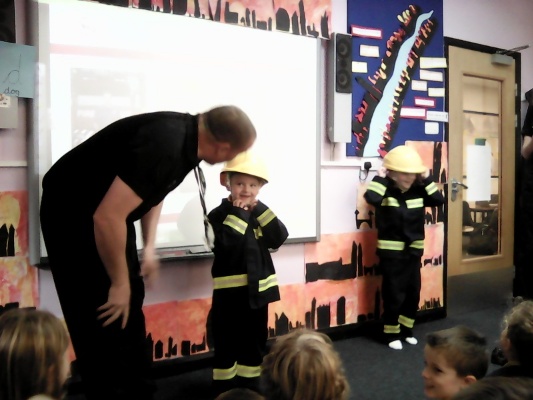 Year 2 kicked off their new topic 'The Great Fire of London' with a fantastic day of art and history. The children made Great Fire of London silhouettes and mobiles, whilst learning about the timeline of events and creating group posters showing this. Below are some pictures of their final pieces.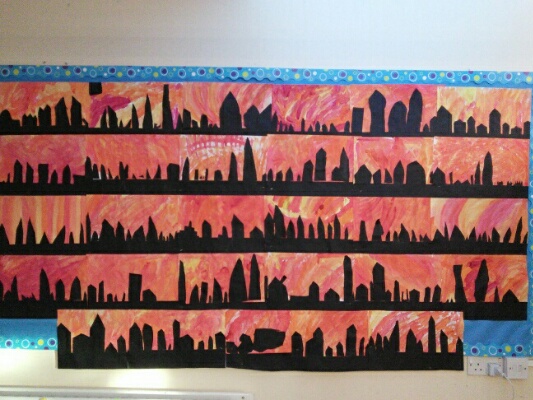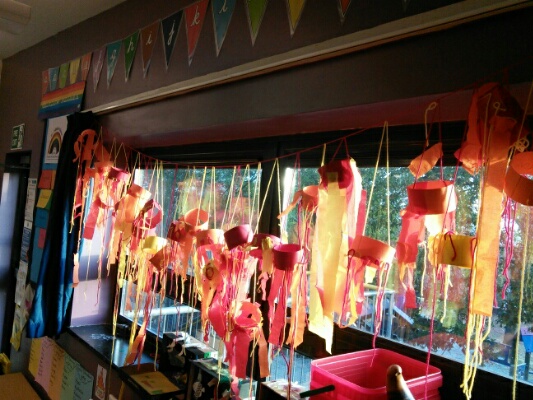 Year Two have been busy making their Shoebox Aquariums. They will be having a grand opening of the Year 2 aquarium on Wednesday 18th October at 3:00pm. Below are some pictures of the children in action.