Details
Yesterday all of Year Six went to the Matford Centre to practise Life Skills, we learnt about keeping ourselves safe online and in the real world. One activity was with the police where we tried on drunk goggles and were taught about being responsible. We also found out how to do CPR and how to throw a rope at someone who is drowning. The end of the afternoon was enjoyed by everyone where we watched the fire brigade put water on a boiling chip frier- it went up in flames and taught us not to ever do that in a kitchen.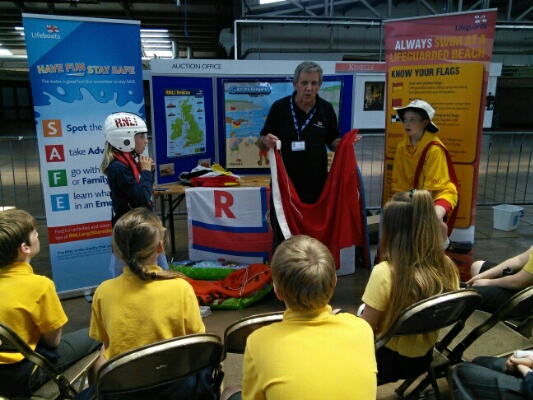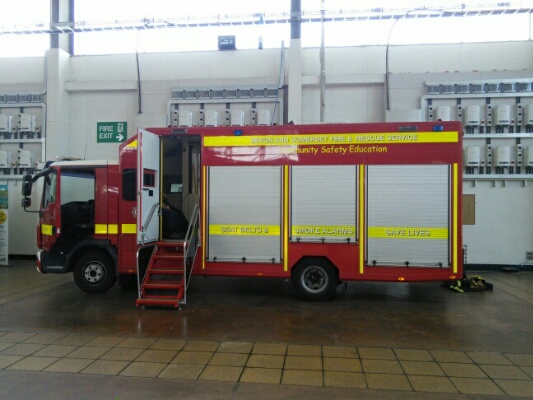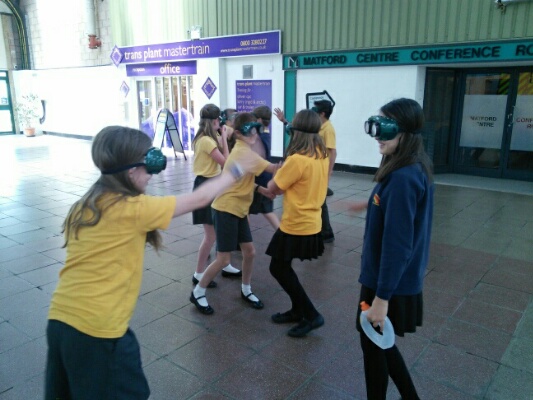 Details
In Year 6 we have been patiently waiting for the eggs in the incubator to hatch. Last Friday, an egg showed signs of hatching and hatched at 15 minutes to 1. Another egg hatched after school when Mrs Jones took it home. We now have 2 ducks: a runner duck and a duck that we don't yet know it's breed. We voted for a name and decided on Quack and Sonic. Joe and Tyler created name labels for both ducks and they are currently displayed on the hutch. We have 3 eggs that have showed no sign of hatching at all.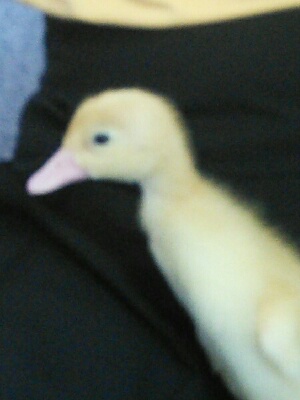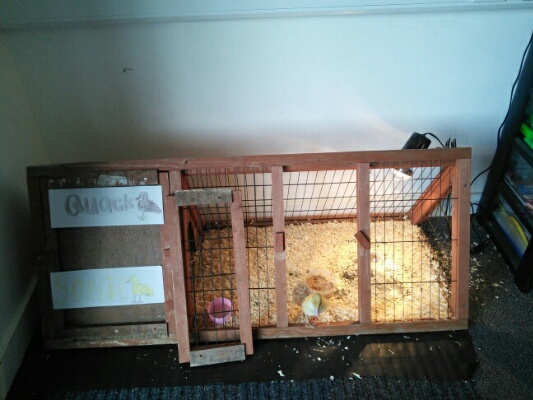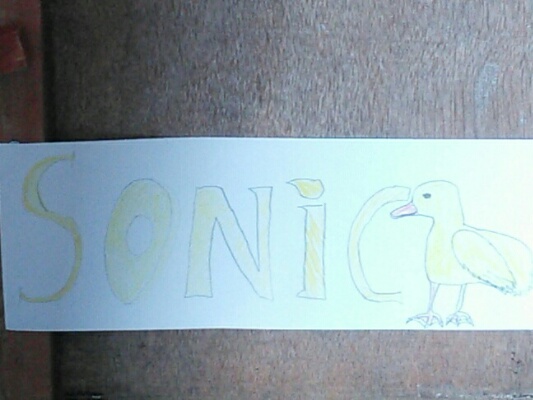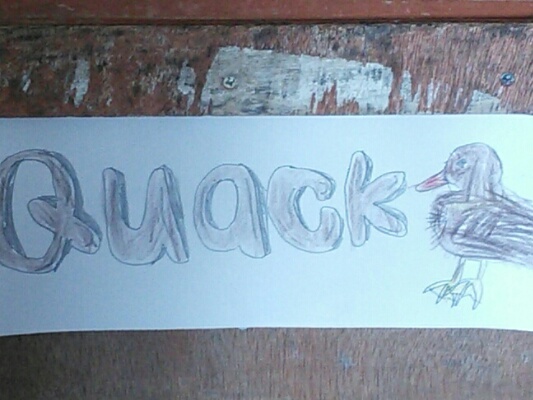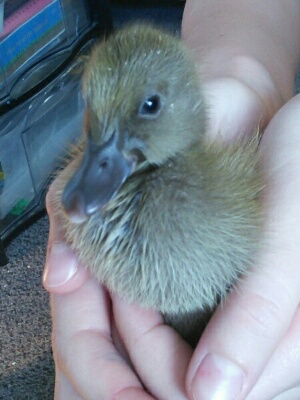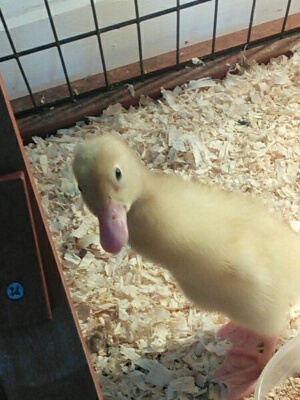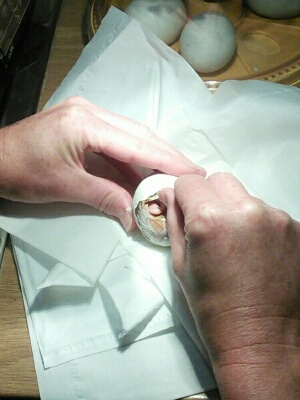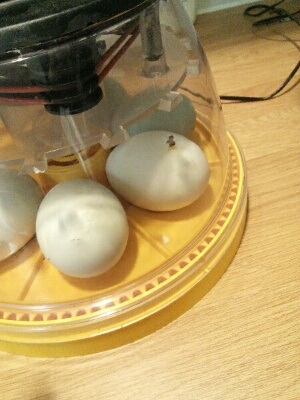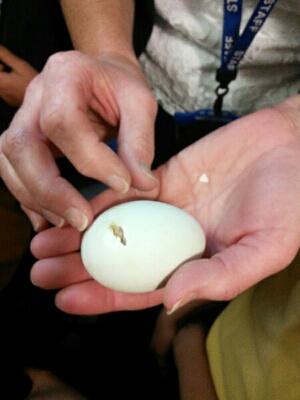 Details
We have been making Frames to border our wordle that we created on Tagul. We started by looking at lots of examples of frames and creating our own individual mood boards - thinking about colour, texture, pattern and styles of joins. We then had a go at making some different joins.
After making a prototype we began to make our final one. Lots of us came across difficulties, however after lots of discussion we overcame them. We think our final pieces look great - we hope you agree.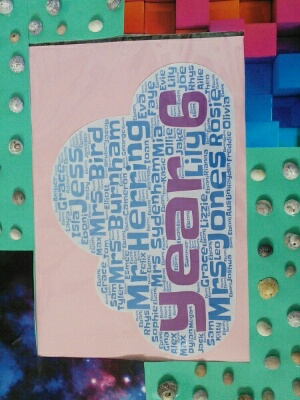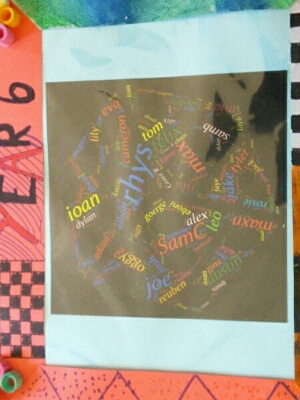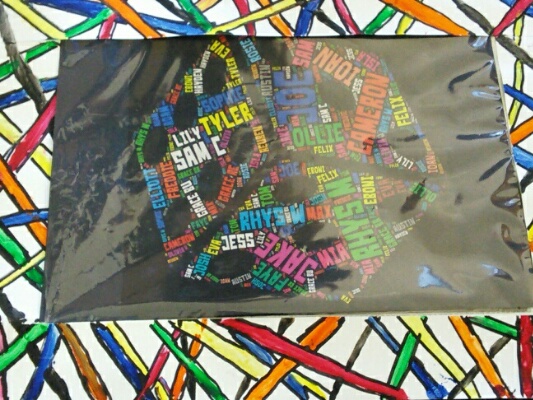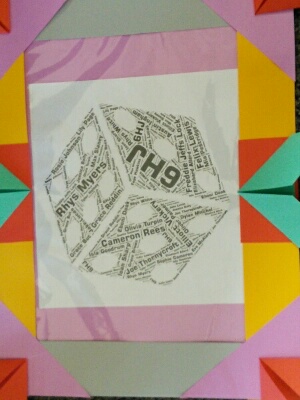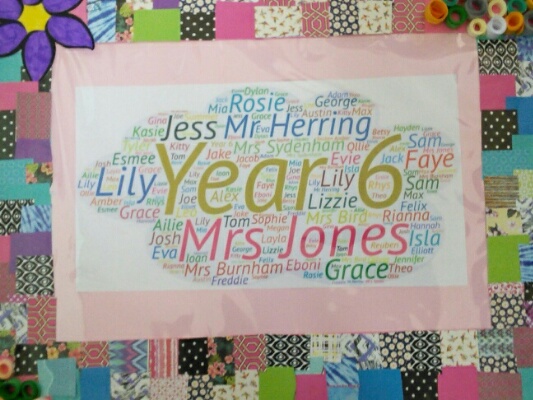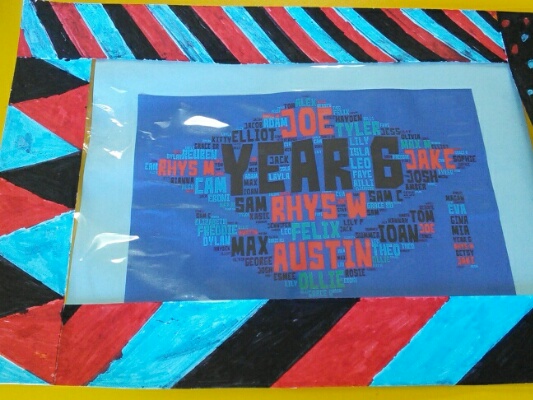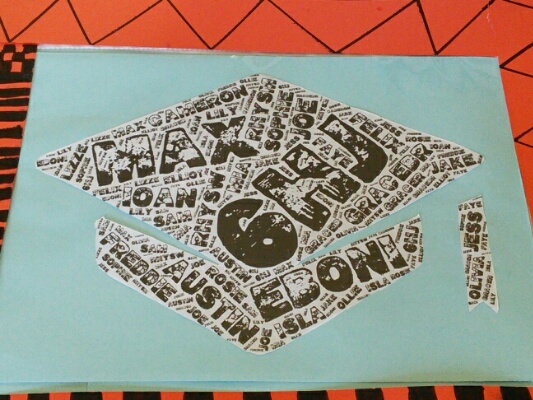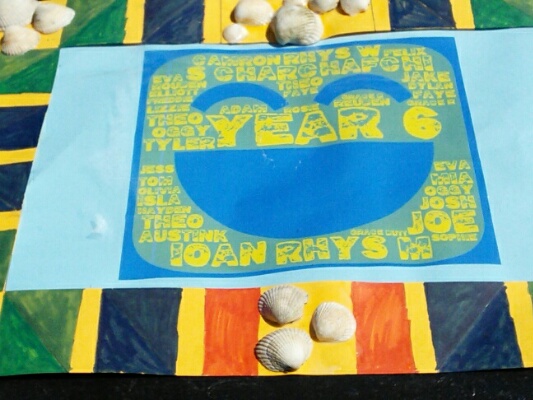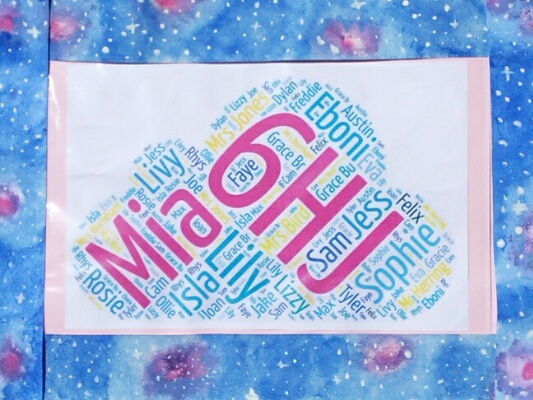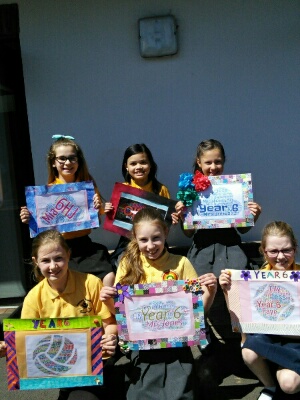 Details
SATS Week:
On the week commencing the 8th of May, Year 6 took their SATS tests. This included: a reading paper, a SPaG paper, two Maths reasoning papers and an arithmetic paper. Some of the Year 6 children chose to come into school at 8:15 to enjoy some sweet delicacies ( this included some French and English pastry, crumpets, some fruit and a drink of either orange or apple juice and hot chocolate.)
Maths Board Game Session:
This morning, we have been playing with different Maths games. Mr Moore set a challenge to complete all 160 puzzles in a game called Smart Driver. Hayden said," I can multiply fractions and work out expanded noun phrases but I can't move a piece of plastic of a board!"