Year Six
We have been using the book 'The Day the Crayons Quit' by Drew Daywalt as the inspiration for some journalistic writing. In the book, the crayons go on strike because they don't like the way they are being looked after by their owner. In year 6, we imagined that all the stationery in our classrooms decided to go on strike too- just before our SATs- and we wrote newspaper articles about this dramatic event. We came up with some excellent headlines. 'Pencil Pot Panic' and 'Stationery Shutdown' are two of our favourites. We also tried to meet our literacy targets using adventurous vocabulary and embedded clauses in our writing. Come and have a look at what we have been up to!
On Wednesady, Year 6 spent the day on Dartmoor. It was a beautiful day- but very cold so we wrapped up warm. Our guides were Tom, Chris and Christine who took us on a trail to see some of the moorland features at Hay Tor. We explored the quarry and the granite railway (The Templar Way) and then had a picnic lunch near to the remains of the Bronze Age village at Smallacombe Rocks. After lunch, we walked to the top of the hill to see Hay Tor and admire the amazing views. We had a great day- interesting, informative and great fun!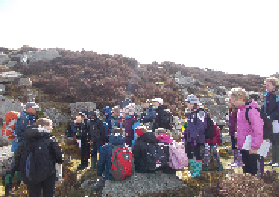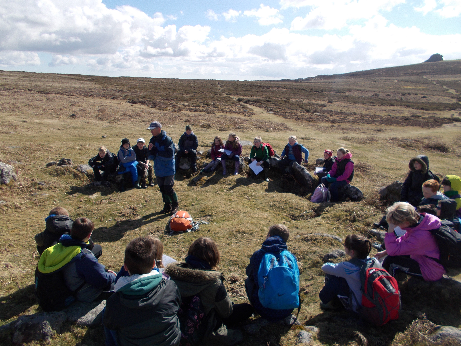 In Year 6 we have been exploring formal and impersonal texts as part of our literacy sequence. We have been using an amazing book called 'Animalium'. We were challenged by Miss Vass and Mrs Sydenham to try and learn a piece of text about the Arctic Tundra using drawings and actions to map it out. We found that moving around and adding very specific actions really helped us to remember all of the specialist vocabulary and complex sentence structures. We hope that this will help us when we come to write our own texts this week!
A huge well done to our fantastic spelling hero. Spellings don't always come easily to everyone but with determination, a positive attitude and a helping hand at home, Sam has proven how this can be overcome. A huge well done on your 'can do' attitude and hard work. Mrs Browing commented to me that Sam's achievements and hard work gave her 'a warm fuzzy feeling'.