Details
In Science, we created a circuit to power a light bulb. We used two crocodile clips, battery pack and a light bulb. This is called a simple circuit. We were set a challenge to make a light that fully switched off, using a switch, and to create a dimming light. Then we drew all the symbols and our circuit. Emily pointed out what the symbol was for a double battery.
Details
Today we converted different measurements and used the equality signs. This is our first blog as digital leaders and we aim to blog every week so please keep checking this page.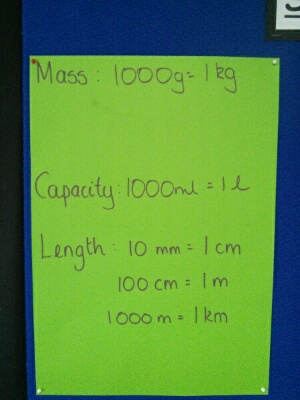 Details
This morning we visited the fair for the final time. The rooms are packed and we have had a wonderful time. At 12pm we will have a final picnic on the grass before we head back this afternoon. The children have been an absolute delight and we have loved taking them away. See you back at school...