Year Six
GOAL time is a very important part of our learning in Year 6. We are learning the skills that we need in order to work successfully and independently. To help us with this we have created a GOAL academy board in our classrooms. We've all identified a strength that we have in our learning approach and something that other people might find useful (ask me if...) These strengths are now on display in our classrooms so that if we need a helping hand in GOAL we can have a look at the Expert board and find a good person to get some advice from!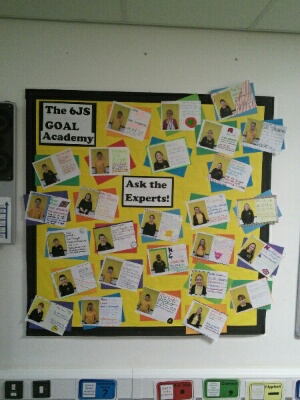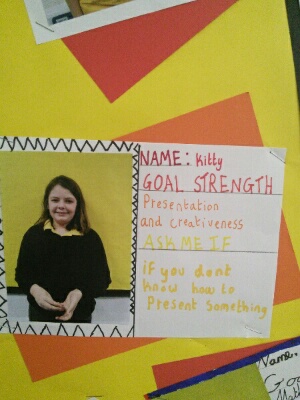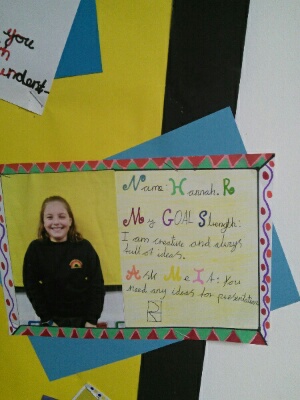 In Year 6 today, we have learnt about how the Digestive System works. We now know that parts link to one another. Mrs Jones helped us understand by using some strange objects to say the least. We used Weetabix, bananas, plastic bags and tights. This is how the stomach works.
First, your teeth chew up the food, this creates a bolus (lump of food). You then swallow it down your oesophagus leading to your stomach. In the stomach, acid and digestive fluids begin to break down food. Then, your sphinctus opens, allowing smaller pieces of food to flow through to the small intestine. As this happens, your small intestine allows the nutrients into the blood stream to help make you healthy.  The waste transitions into your large intestine to take the water from the food and use it. Finally, the waste gets pushed into the anus, and flushed out of the body.
The following photos are of us doing our experiment:
Today Year 6 had a visit from PC Croft and PCSO Thomas. They answered lots of our questions and we learnt lots about the history of the law and how this changed over time. We found out that the police have different powers when dealing with crimes and restorative justice is one method. There is a rule book for serious crimes and we discussed the different responsibilities for a PC and a PCSO. We then looked at the equipment carried by police officers and listened to the police radio. We learnt a lot and thank you to PC Croft and PCSO Thomas for their time.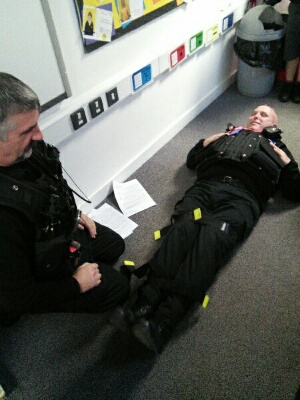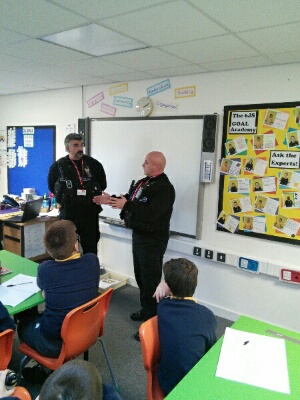 6HJ and 6JS have been making their own landmarks in GOAL Learning.
Take a look at these photos!
How good are they?
Year 6 have really enjoyed GOAL and are looking forward to presenting it to their parents on the 15th.
Merry Christmas and a happy new year! From Year 6
Written by Grace Br, Dylan and Sam