Year Six
KS2 has wowed different aged audiences with a brilliant production. Lily from 6JS drew the front cover of the programme for everyone to look at. Gina Walledge said " The production was brilliant and think it is definitely something to be proud of. " The play definitely had a great response from the audience as they laughed at every joke. Thank you to Mrs Burnham for all the amazing props and to the Year 6 children for their enthusiasm and hard work.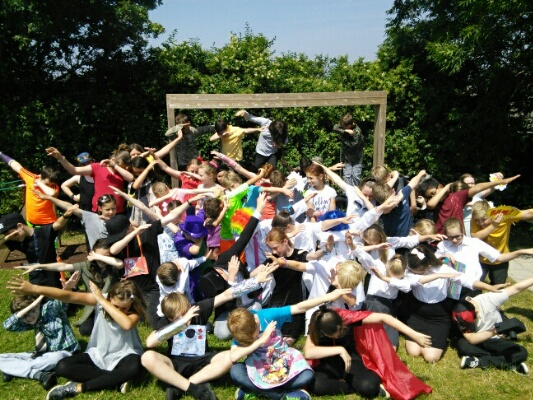 Rehearsals for the KS2 production are in full swing despite the sweltering weather! Here's a sneaky peek...
We are so proud of Faye, Lizzie, Jennifer, Evie, Esmee, Gina, Rianna and Sophie who have this week completed their Torbay Civic Award. Congratulations girls you have done an amazing job!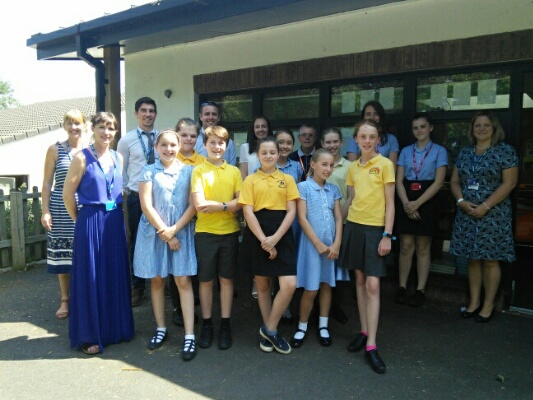 Yesterday all of Year Six went to the Matford Centre to practise Life Skills, we learnt about keeping ourselves safe online and in the real world. One activity was with the police where we tried on drunk goggles and were taught about being responsible. We also found out how to do CPR and how to throw a rope at someone who is drowning. The end of the afternoon was enjoyed by everyone where we watched the fire brigade put water on a boiling chip frier- it went up in flames and taught us not to ever do that in a kitchen.