Year One
Last weekend, Max in Class 1S went to the beach to play football with his dad. Max saw that whilst playing that there was lots of litter lying around. He took it upon himself to do a beach clean there and then. Max found a sock, insole, a shoe, wool, lots of plastic bags, bottle tops and a massive juice bottle. He raised some money in the process and donated it to Nayamba School. Well done Max.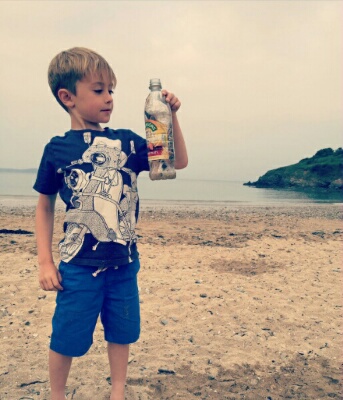 Florence in 1S has had her hair chopped off over the weekend to raise money for Nayamba School in Zambia. She has raised over 100 pounds to give to the school to help them continue to support the 200 children they have attending. The school in Zambia has already been able to provide a 3 classroom building, textbooks for core subjects, 1 qualified teacher and 2 assistant teachers. Well done Florence. We are supper proud of you and the money you've raised will go a long way to support them.

Last week in Year 1 the butterflies hatched and we set them free! We have seen them grow from tiny little caterpillars through to them breaking free from their chrysalis and setting them free.
On Wednesday afternoon, Year 1 went back to the allotment to see how it has changed. Mrs Pike talked about the new plants that have been planted and how some of the vegetables are very close to being harvested. We also had the opportunity to measure different plants using our rulers and helped out with the watering.