Year One
This week in GOAL time children have been writing their own stories. Kade worked very hard on his extremely long story! In this photo his friends are helping him to hold it, they had to be photographed on the playground it was so long. Christabel and Georgiana showed brilliant engagement and motivation writing stories that stretched across the whole classroom!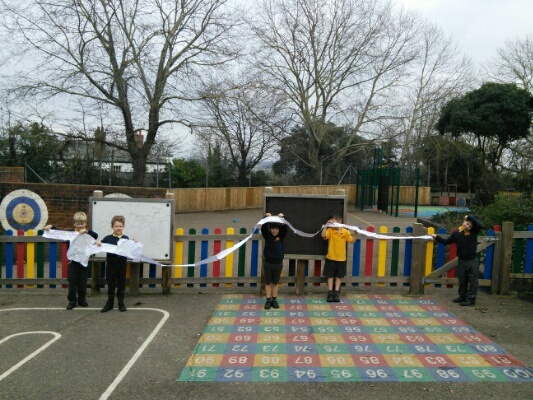 As part of our homes topic Year 1 went on a hunt to see what different types of chimneys we could find. We also answered Marcus's topic question: ' Why do some houses have chimneys and some don't?'
These are some photos of the chimneys that we found. Photos taken by the Year 1 pupils.