How To Make Cinnamon Snowflakes
You will need:
a wrap
spray oil
cinnamon
sugar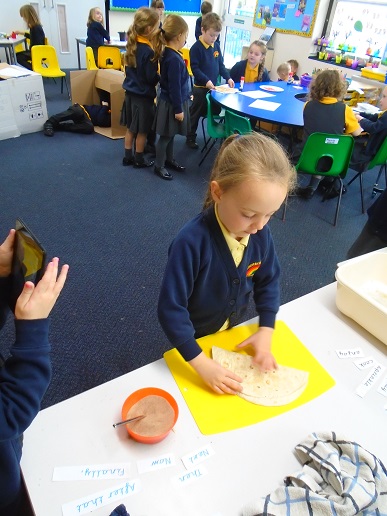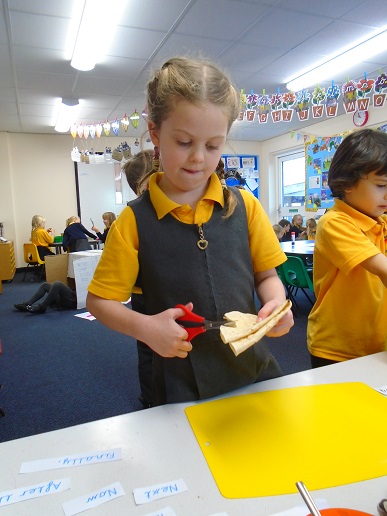 1. First fold the wrap in quarters and cut out triangles.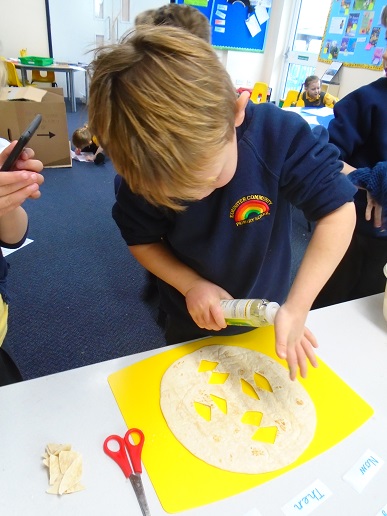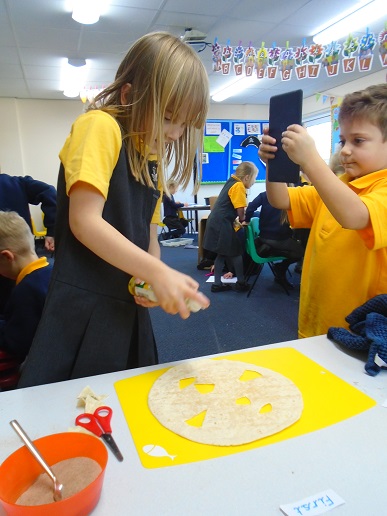 2. Next spray it with oil.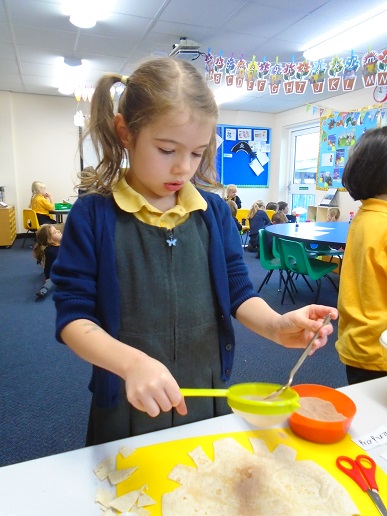 3. Then sprinkle with sugar and cinnamon.
4. Now cook it in the oven (for a few minutes) and enjoy!
Pupils enjoyed making Cinnamon Snowflakes last week. They gave instructions about how to make them and filmed each other using the tablets. This week pupils have written their own set of instructions. The instructions above were written by Lilly and by Ava.