Details
Year 1 had a great afternoon at the allotment! We went up with Mrs Pike who, alongside her dedicated team, have done a great job already planting veg for the school. We helped by watering, weeding and organising the patch where we will be planting our runner beans.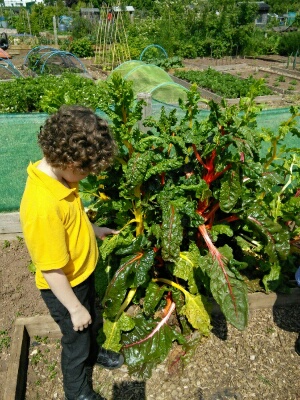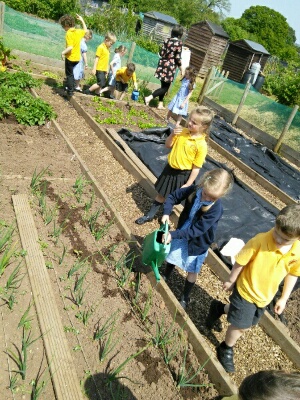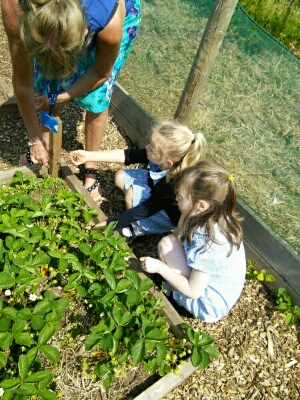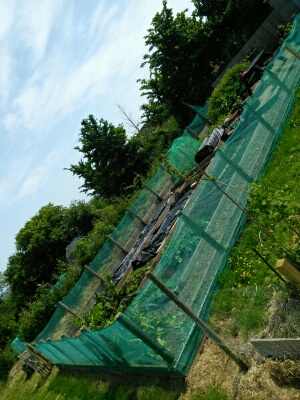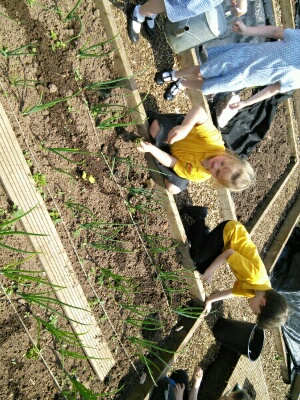 Details
In Year 1, we have continued to look at hot and cold colours. We have also continued the theme of weaving but this time have done it with different fabrics.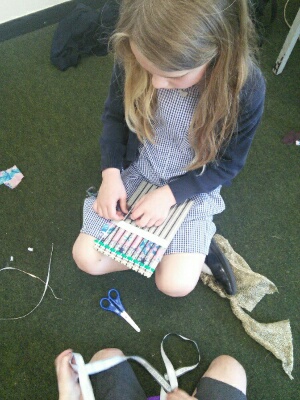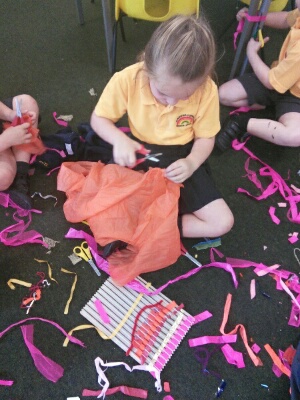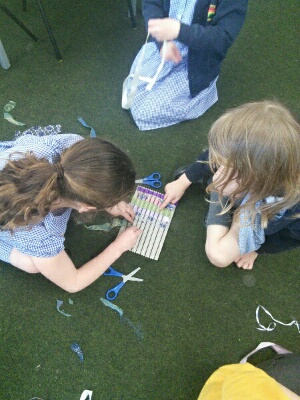 Details
Year 1 have read Jack and the beanstalk and Jack and the Jelly Bean Stalk. We are now on the 'invent' stage of our writing sequence. Pupils have invented their own characters that are waiting at the top of the beanstalk to be discovered! There are angry poisonous puffer fish, scary ninjas wrapped in black and green masks and unicorns with hearts on their tails and pointy, rainbow coloured horns. Pupils have thought carefully and described their character's characteristics and appearance using exciting adjectives and some expanded noun phrases.
Look out for these terrifying and intriguing characters in the children's hot task stories.
Details
In Year 1 we read the book 'Mix it Up' by Herve Tullet. We then explored colour mixing. We used the primary colours blue, red and yellow to make our own secondary colours: orange, green and purple.
Children learnt how to add white to make a tone and black to make a shade. We studied the colour wheel and discussed warm and cool colours, noticing how colours on the opposite side of the colour wheel compliment each other. Pupils made their own paper using warm colours and cool colours.
Last week Year 1 learnt how to weave paper through a black card loom using the coloured papers they had made. We think they look really effective!