Year One
This week in maths Year 1 have been using real money to make totals in different ways. Pupils enjoyed finding different combinations of coins that were equal to each other. Pupils have become confident in 2s, 5s, 10s using 2ps, 5ps and 10ps. Many pupils have also made coin rubbings for their home learning over the last two weeks. We hope pupils will be able to use their new knowledge to role play in the Year 1 shop next week!
Pupils used 'Paint' apps to create their fairytale/traditional tale characters. Which characters can you spot?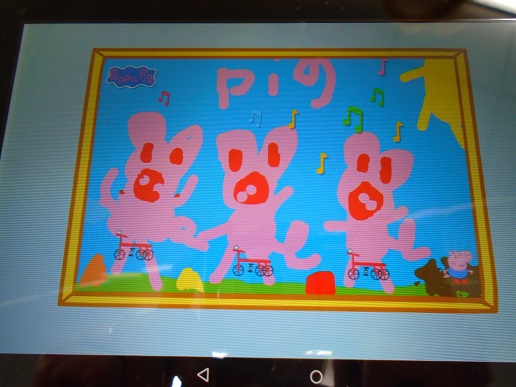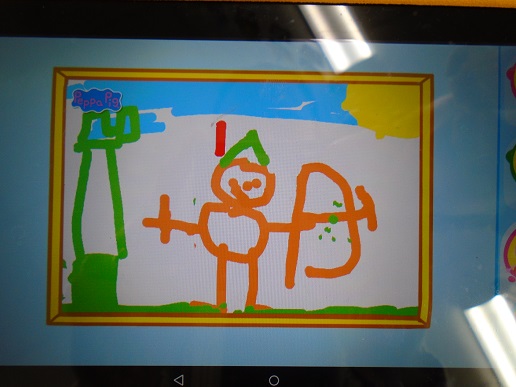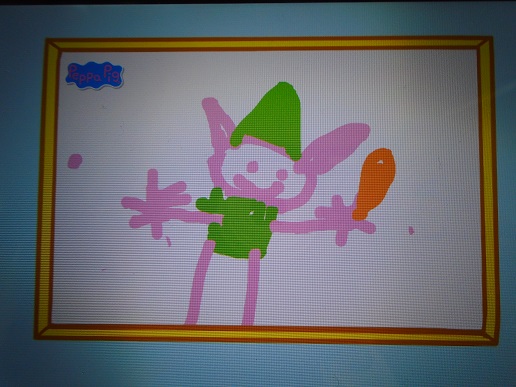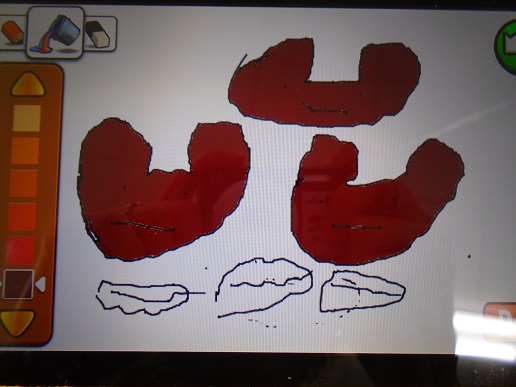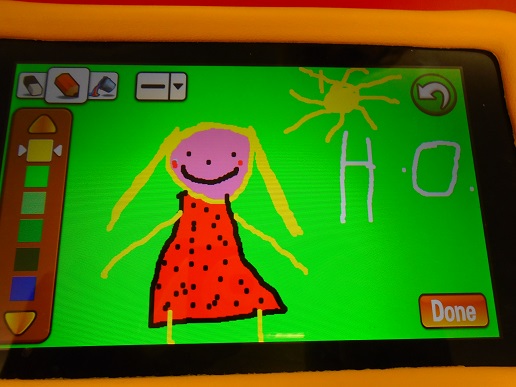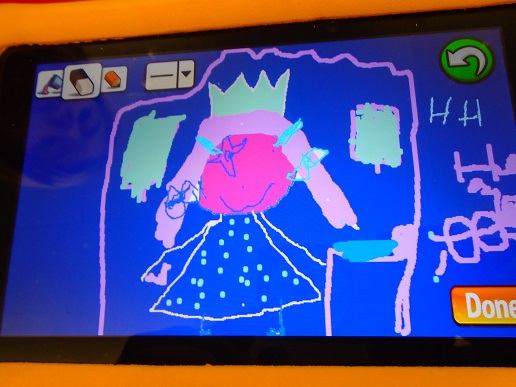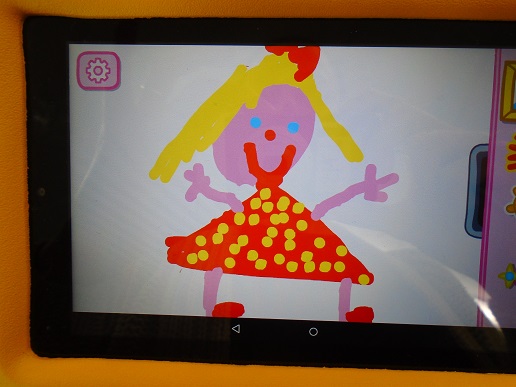 Year 1 have been learning the story of Goldilocks and the Three Bears. Pupils worked on freeze frames for the following newspaper headlines based on the story:
'WHO'S BEEN EATING MY PORRIDGE?' DADDY BEAR DEMANDS
BABY BEAR'S BEST CHAIR BROKEN!
HORRIFIED BEARS DISCOVER GIRL IN BED!
Can you match the photographs with the headlines?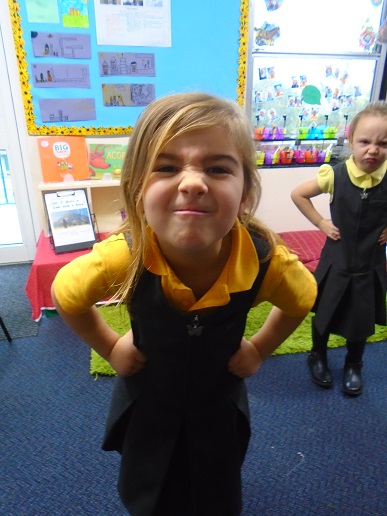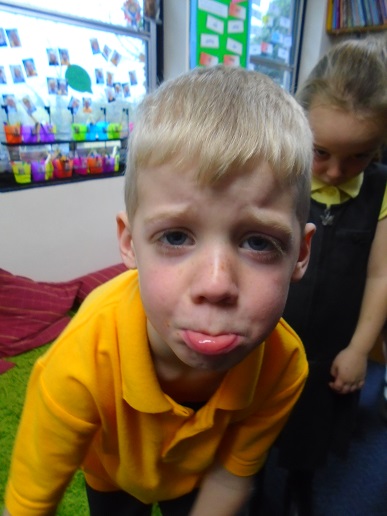 How To Make Cinnamon Snowflakes
You will need:
a wrap
spray oil
cinnamon
sugar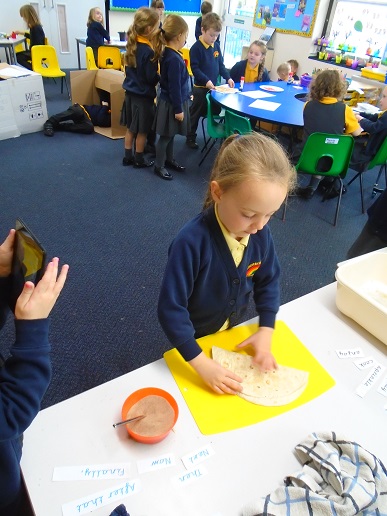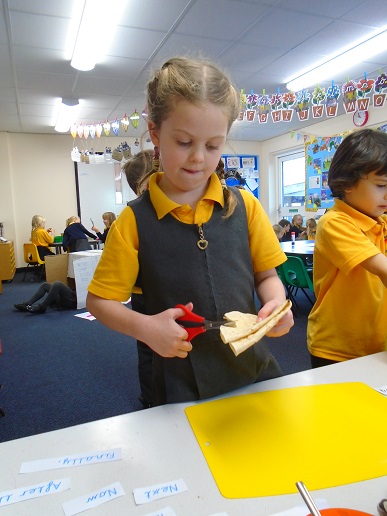 1. First fold the wrap in quarters and cut out triangles.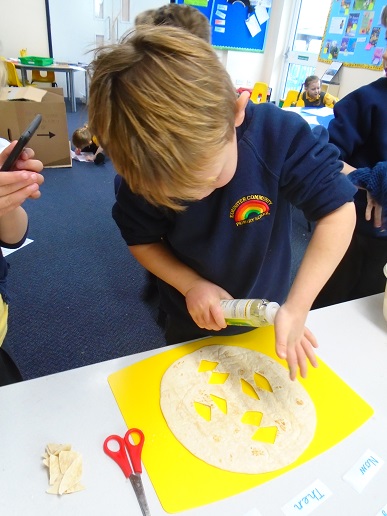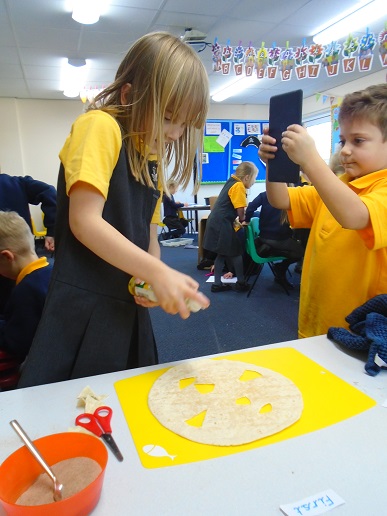 2. Next spray it with oil.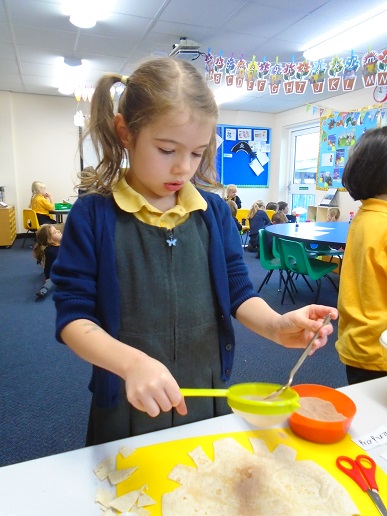 3. Then sprinkle with sugar and cinnamon.
4. Now cook it in the oven (for a few minutes) and enjoy!
Pupils enjoyed making Cinnamon Snowflakes last week. They gave instructions about how to make them and filmed each other using the tablets. This week pupils have written their own set of instructions. The instructions above were written by Lilly and by Ava.