Year One
In English we used our imaginations to create freeze frames in groups for parts of the forest like the trees, the bog of doom, the mud, the campfire and the banks. We then came up with interesting words which we used to make our class poem about the forest.
Today is Rainbow Day, the children have come to school dressed in their Rainbow Day colours. The theme of the day is 'Stand Up To Bullying'. Years 1 and 2 are working together in mixed classes for the day. Children have the opportunity to make new friends and work with different people, celebrate our Rainbow values, discuss what it is to be a good friend and to be kind, discuss feelings and have lots of fun! This is some of the Year 1 and 2 children learning a dance with Mrs Miller. ☺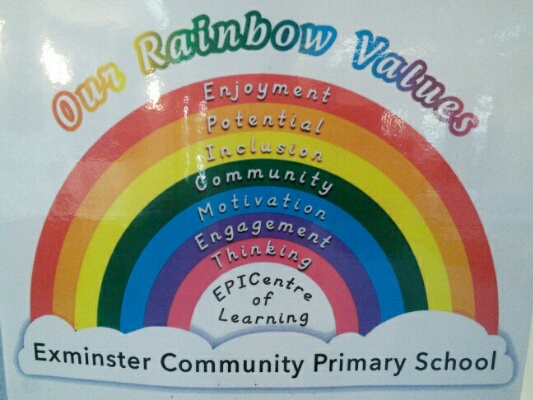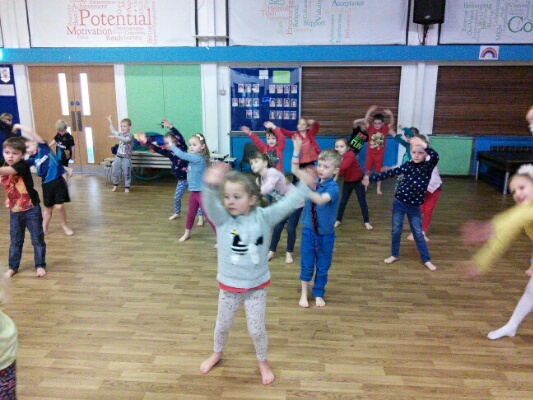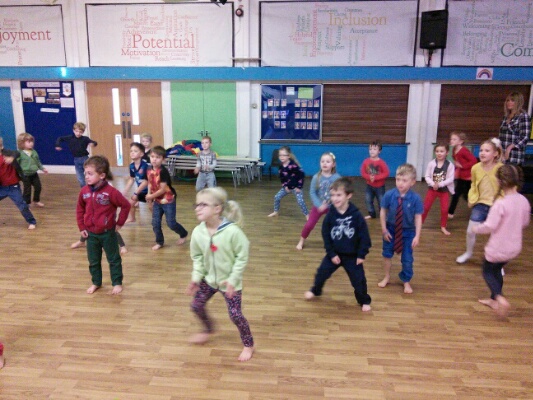 We have had a great time today stopping the ball and controlling it with our feet. We played a game where we had to dribble the ball and when Mrs Miller blew her whistle we had to stop it with different parts of our bodies. Can you see what body part we had to use?