Year Five
Christmas trees and little  bobble hats.
Christmas trees:
For the trees, we had to get a perfect triangle and stick strips of paper on them.
Bobble hats
We used wool and lots of effort to create these amazing decorations.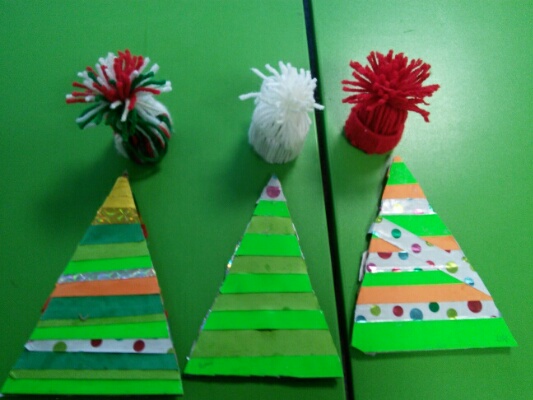 This morning we had a visit from Mr Barber and the Spacelab Planetarium. It was fantastic! Have a look at our photos- none from inside unfortunately as it was so dark!
In Year 5 , we have been creating our own presentation on the book Dragonology.
We had 2 lessons to do it and some of us did a power point presentation,a poster or an interview. We had a copy of the text and then we had to notice all its parts, we had to point out pieces of the text that engaged us.
Our new English teaching sequence is based around the book ' Dragonology' by Dugald Steer. We have been immersing ourselves in the text this week, looking at text features and the language used. We will use what we have found out to write our own -ology texts over the next few weeks.