Details
We have been combining our learning about Earth and Space. Having looked at this in science, we decided, through our Pupil Voice, to research the topic further in French. In teams, we created a guide to the planets. This resulted in the development of our vocabulary and sentence structure. We enjoyed working in teams and sharing all we had learnt.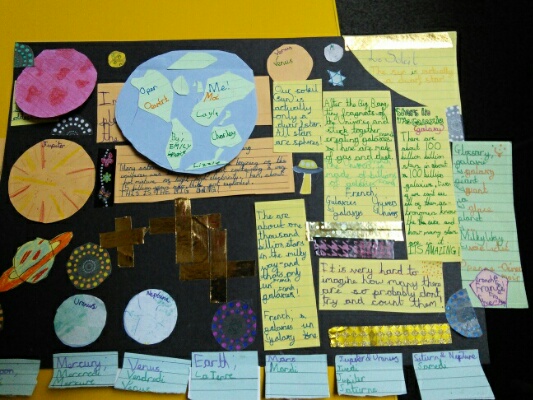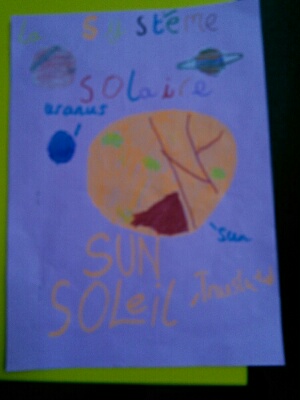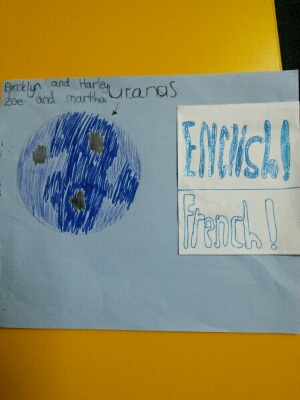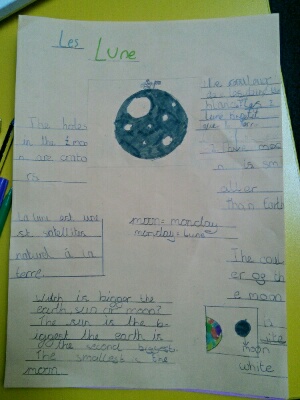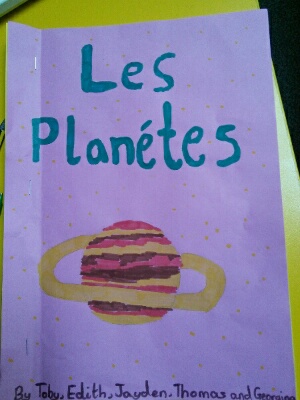 Details
Today, Y5 took part in a tag rugby tournament at South Dartmoor Community College. We joined a two hundred strong group of children and played rugby in the sunshine. Great fun wa had by all, we scored some tries and managed to meet all of our Rainbow Values.
A fab way to end our first half term.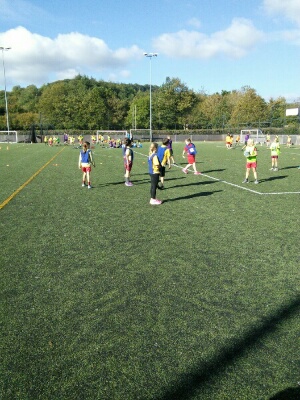 Details
Today Year 5 had a fantastic opportunity to experience a planetarium. We entered through a nearly pitch black tunnel which two door monitors held open. We had to enter in small groups so the dome didn't deflate too much. As we entered, we saw a central light that represented the sun. We then looked at the rotation of the earth and the different phases of the moon. Next, we saw images of the planets. We learnt that if you walk on any gas planet you would fall through to the centre. After that, the lights dimmed completely and we observed the star constellations. We found out that the North Pole star does not move across the sky but stays constant always pointing north. We really enjoyed this experience.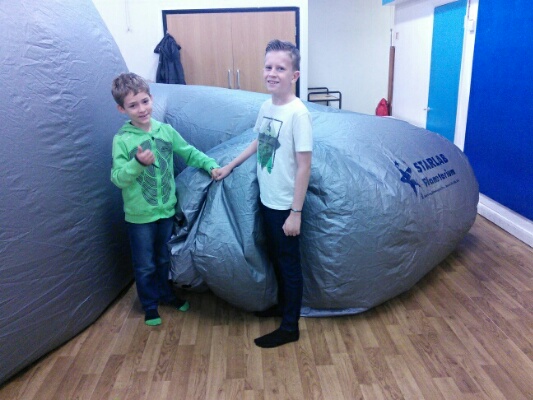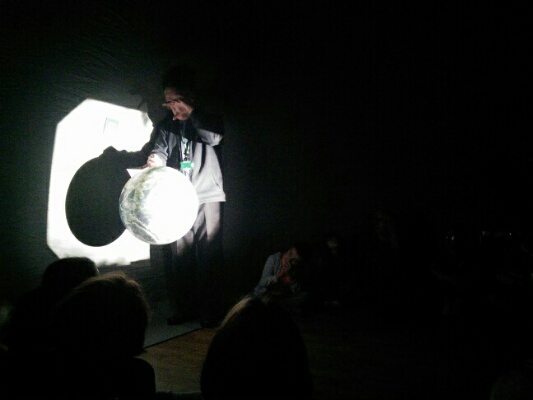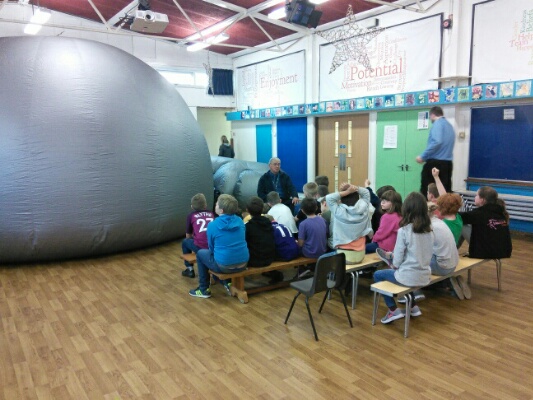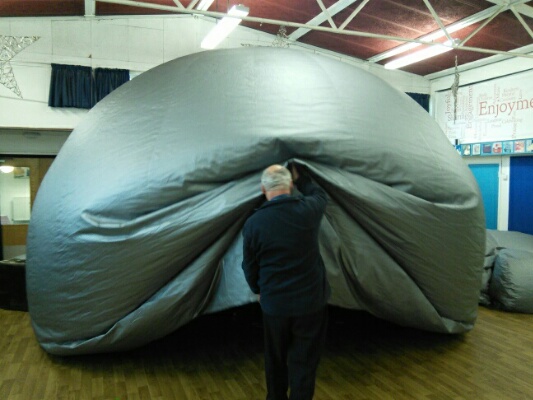 Details
In science this week, we posed the question 'How can observing and measuring shadows help us demonstrate the spinning of the earth?' We discussed possible ways to carry out this experiment and decided that we would track the sun's shadows. Throughout the day, we drew and measured the lengths of the shadows cast by a pole. We found out that as the day progressed the shadows became shorter. Unfortunately in the afternoon, the cloud cover increased so much that we were unable to carry on.
We all really enjoyed this and could clearly see that the earth does indeed spin because the shadows moved.